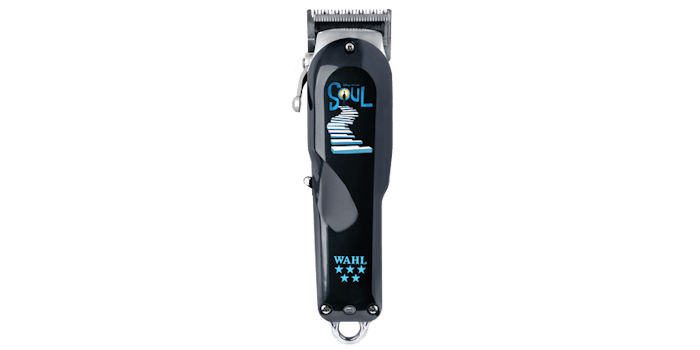 WAHL Clipper Corporation has partnered with Disney and Pixar to celebrate the new movie, "Soul," streaming on Disney+ starting on December 25th.
The movie highlights the importance of finding oneself and discovering what makes you, you. Through Joe Gardner's (voice of Jamie Foxx) journey to find the spark of life, he winds up leaning on his community to feel connected. In one pivotal scene, Joe visits his trusted barber to get the encouragement he needs and realizes the barbershop communit—which serves as the backbone of the neighborhood—may not just be a place to get your hair cut, but also a place of gathering, learning and a home-away-from-home.
WAHL Professional has created a limited-edition clipper with a commemorative "Soul" branded design and package. The tool is equipped with a metal taper lever and switch, three premium cutting guides, and a fade blade designed for precision cutting. 
"We're thrilled to celebrate the launch of 'Soul' with Disney and Pixar. The movie's themes of community, caring and finding one's spark will resonate with hair professionals, who consider their profession a way to make a difference in someone's life, not just a way to make a living," says Lance Wahl, WAHL Clipper Corporation global vice president of professional products. "Barbers and stylists are at the heart of their communities, and at WAHL Clipper Corporation, we've made it our life's work to support them as well as the next generation of aspiring barbers and stylists."