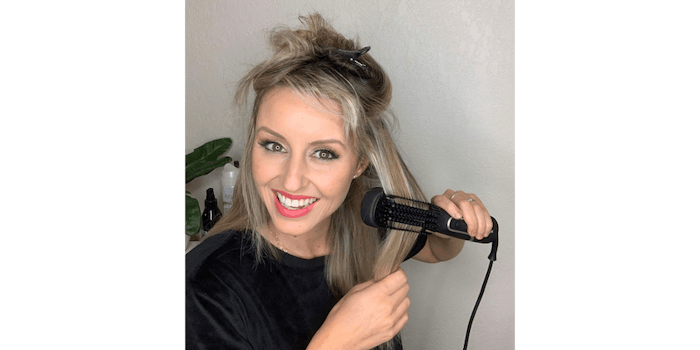 Sam Villa, cofounder and chief creative officer of Sam Villa company and global artistic ambassador for Redken, shares best practices for using a thermal styling brush. (Check out Villa's thermal styling brush, the Pro Results 3-in-1 Blow Dry Hot Brush).
Thermal Brush How-To:
Use on damp hair - Thermal brushes do not have the drying power of regular blowdryers; use only on hair that is at least 80 percent dry to minimize damage and frizz.
Protect

- Prep hair with styling products that defend against heat and provide shine and hold.
Section - Divide hair into four to five sections to help avoid brushing through the same hair multiple times, which prolongs styling time and compromises the health of the hair.
Brush - Heat to desired temperature and brush slowly from roots to ends. For extra volume, lift each section up and away from the head when gliding the brush down the section.
Curl - For curled ends, opt for a round hot brush versus a hot-air paddle brush. Brush through to the ends, wrap hair back around the barrel, roll brush up toward the roots and hold for five to 10 seconds. Then, press the cool-shot button and wait a few seconds for the curl to cool before releasing.
Finish - Lock in volume and shine with a lightweight hairspray and apply serum to ends to tame.