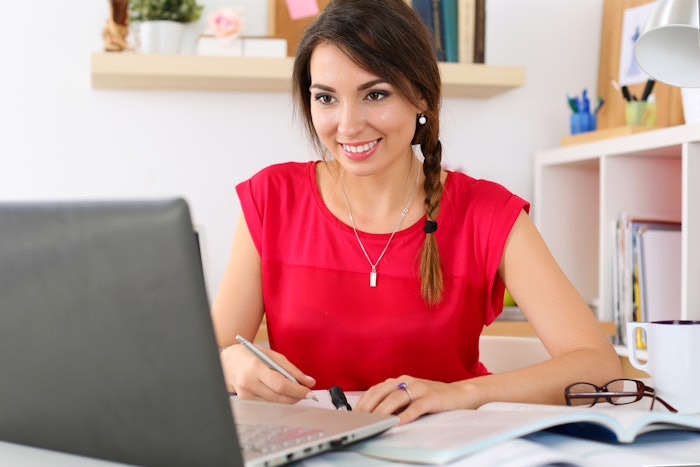 L'Oréal USA Professional Products is reinforcing its commitment to the development of the salon industry with the launch of L'Oréal ACCESS, its first global e-learning and networking platform. L'Oréal ACCESS is a game-changing digital hub created by industry professionals for industry professionals.
L'Oréal ACCESS has garnered over 200,000 platform users and is growing, as it continues to launch across 68 major markets including United States, Canada, Puerto Rico, United Kingdom, France, Spain, Italy, Germany, Netherlands, Ireland, Russia, Mexico and Brazil. The platform launch began in late 2019 and has increased strong momentum through 2020, with rapid digital adoption due to the Covid-19 pandemic.
"Like never before, our industry is adapting to transformational changes. Digital answers the increasing needs of stylists to learn, grow and stay in touch. Our commitment remains to support our dedicated stylists with innovative online tools and upskilling offerings to enhance their craft, while being supported by the best brands and educators in the industry. L'Oreal ACCESS provides endless options for professionals, instant social connections, customized content and virtual learning right at their fingertips…it's truly a first of its kind," said David Greenberg, US Group President of L'Oréal USA Professional Products Division.
Digital Hub
L'Oréal ACCESS features L'Oréal Professional brands' educational content, localized from all countries, in all languages, allowing salon professionals to access one hub for any need. Content on the platform ranges from product launches, digital upskilling, trend discovery, business management and much more. Trainings are offered in a variety of advanced digital learning channels including tutorials, webinars, and pedagogical e-modules.
Stylists and salon professionals can use L'Oréal ACCESS to network, they will be able to comment on or post questions about all content, such as videos and forums, to learn and share knowledge, expertise and creativity.
Education
Permanent education is imperative to ensure all clients leave the salon satisfied after every visit. L'Oréal has always placed a strong focus on education, creating the first of its kind hair-coloring school for hairdressers. L'Oréal ACCESS provides stylists around the clock, with a multitude of services and information. L'Oréal's network of 3,800 educators will provide in-person trainings.
Future-Proof Careers
L'Oréal ACCESS allows open participation to all salon professionals, not only L'Oréal partners. All hairdressers can be empowered to evolve their businesses, thanks to the unlimited and personalized education and networking opportunities.