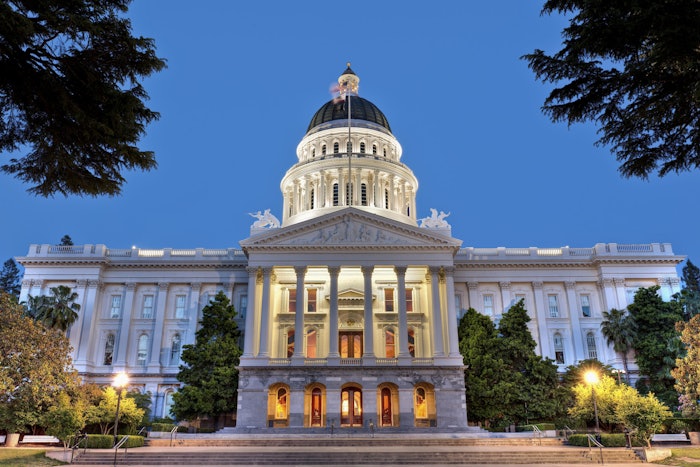 The Professional Beauty Federation of California is pleased to announce the launch of a turn-key, full services platform to assist salon, barber and spa employers in filing for the Employment Retention Tax Credit (ERC). This federal relief credit can be applied retroactively to 2020 and for each of the ongoing quarters of 2021, so this is an incredible opportunity for needed assistance to our industry employers.
This credit was established to assist businesses negatively impacted by government Covid orders, which of course applies to all of our shops and salons throughout 2020 and into 2021. Depending on a number of factors (including use of other federal relief grants and forgiven PPP loans), employers may qualify for tax credits of up to $33,000 per employee by the end of this year. Yes, you read that correctly: up to $33,000 for each of your salon/shop employees!
The Professional Beauty Federation, in partnership with Adesso Capital, has now established a portal, www.federationplans.com/erc, and a team of tax CPAs, experienced in filing ERCs, to assist employer-based salons, barbershops and spas to qualify for and access this federal relief program. Industry employers can access these experts by calling the new Federation ERC Support Line at 888-600-7380.
Fred Jones, PBFC Legal Counsel and Advocate stated, "we were surprised to learn that most barbering and beauty establishment owners, including even chain franchisees, either haven't been informed or have been misinformed about this unprecedented 'pot of gold.' Our team of tax experts will ensure that our members get the relief they deserve after a very difficult year."
In addition, the Federation, in partnership with Adesso Capital, continues to inform and guide beauty professionals who received PPP payments in getting their loans fully forgiven. We are sharing answers to the most common questions about PPP forgiveness to help industry professionals understand how this part of the program works.
A salient point to forgiveness includes spending at least 60% of the PPP relief funds on payroll, inclusive of benefits and taxes (e.g., did you pay yourself back for lost wages?). The balance can be spent on business rent or mortgage interest, utilities, PPE (masks, sanitary spray/wipes, etc.) and general supplies like hair and beauty products for client services. Independent professionals (booth/suite renters and sole proprietors) can also claim the automatic owner compensation replacement, equal to 2.5 months of 2019 or 2020 net profit, so their calculations are incredibly simple — as are the forgiveness applications that must be processed through the lender that submitted your original PPP application.
Damon Maletta, founder and CEO of Adesso Capital added, "We will not abandon any of those shop owners, independent hairstylists, estheticians, nail techs and other personal care professionals who received PPP. Adesso and the Professional Beauty Federation will do everything we can to lead them to final forgiveness to ensure PPP doesn't become a debt burden, even as we begin assisting salon employers qualify for this new ERC relief."
The Beauty Federation has set up a website with useful PPP Forgiveness information at www.federationplans.com/ppp. They have also set up a direct email and toll-free number to better assist beauty/barbering professionals at pbfcsupport@adessocapital.com or 888-600-7380.
About PBFC
The PBFC is a nonprofit trade association that was formed in 1999 to give voice to the over 600,000 licensed barbering/beauty professionals in California to raise the professionalism of the beauty and barbering industry. For more information please visit www.beautyfederation.org

About Adesso Capital
Adesso Capital provides financing solutions to small and medium-sized businesses. They have secured nearly $1 billion in financing and Paycheck Protection Program loans that have helped small businesses expand, manage cash flow, purchase new assets and inventory, and make improvements. They work with businesses across the US and offer an array of financing products, including term loans, lines of credit, SBA loans, accounts receivable financing, and equipment loans. For more information, please visit https://adessocapital.com