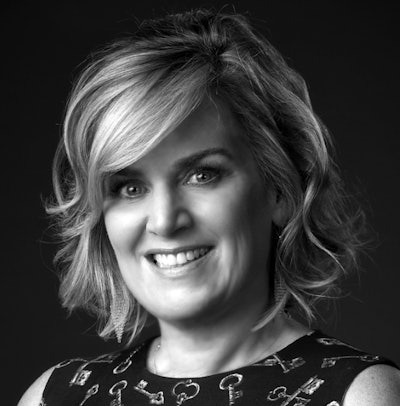 L'Oréal USA Professional Products Division has announced a series of changes to their executive leadership. Antonio Martinez-Rumbo, president, Professional Products Division Brands, will be leaving his role in early July to take on new responsibilities with the L'Oréal Group in Europe, which will be announced at a later date.
Upon arriving to the U.S. in 2017, Martinez-Rumbo supported the transformation of the commercial go-to-market strategy and developed the "Salon of the Future" concept, a program to support the business growth and future success of the salon industry. While driving the Professional Products Brands over the past three years, they have accelerated well ahead of the market, harnessing the shift in channel mix and growth of digital. Prior to his role in the U.S., Martinez-Rumbo held a long and very successful career in Western Europe across many countries.
"On behalf of the PPD U.S. division, I'd like to thank Antonio for his remarkable contributions to the U.S. business, including his deep commitment to customers, positive energy and entrepreneurial spirit," said David Greenberg, group president, North America.
To continue to drive the divisional transformation, Leslie Marino has been appointed to the newly created role of president, Professional Products Division American Brands, overseeing a portfolio which includes Redken, Matrix, Biolage, Mizani, Pureology, Baxter and L'Oréal Technique brands.
Marino has held a successful career at L'Oréal beginning in the Luxe Division where she served as general manager of fragrance. In 2011, she joined the Professional Products Division as the general manager of Kérastase & Shu Uemura Art of Hair, driving sales and helping Kérastase elevate its profile as a true luxury and service brand. In 2013, Marino became general manager of Redken & Pureology, and during her seven year tenure, delivered extraordinary growth, helping Redken to become the undisputed market leader.  
"Leslie's passion for education, retail, her customers and employees has been exemplary for Redken, she has truly set the bar high and we're excited for the future of our brands with Leslie at the helm," says Greenberg.
Candy Gebhart has been appointed general manager of Redken US, succeeding Leslie Marino. Gebhart joined L'Oréal in 2014 as vice president of marketing for L'Oréal Professionnel, before shifting to lead marketing for Redken global and Matrix US, where she oversaw the relaunch of Total Results and success of new SoColor Cult. In 2018, Gebhart was promoted to general manager of Pureology where she optimized the brand structure and boosted Pureology's digital presence, seeing double-digit growth.
With Gebhart's transition to Redken, Teresa Lopez, general manager of Mizani and L'Oréal Technique, will now welcome Pureology into her portfolio. This addition will allow strong synergies to further grow the brands. Since 2015, Lopez has led Mizani and L'Oréal Technique with strategic vision and leadership that can propel Pureology to new levels of success.
Along with these leadership changes, the iconic Matrix and Biolage brands will transition into two separate brands running independently in the US, under separate leadership teams. This new structure will provide each brand dedicated support and focus, in order to fuel further growth and innovation.
Leading Matrix US, Carrington Cole has been named senior vice president. Cole joined L'Oréal USA in 2003 beginning with Matrix US, before spending more than six years in various roles across Kérastase/ Shu Uemura and Pureology. In 2016, Cole joined Redken as head of marketing and played in integral role in Redken becoming the No. 1 professional brand in the US with the acceleration of color brand Shades EQ, doubling its sales during this time.
Leading Biolage US, Mounia Tahiri has been named senior vice president. Tahiri started her L'Oréal career in France and arrived to the US in 2009 to work on Maybelline global. She joined the Professional Products Division in 2011 within Redken's global team, followed by four years leading Matrix US Haircare & Styling Marketing. Since 2017, Tahiri has lead the new Professional Products Ulta team, building a unique structure and new omni-channel approach to the Ulta business, facilitating strong growth in e-retail.
Ana Maria Alonso Viola will transition to vice president of Redken US Marketing, reporting to Candy Gebart. Alonso Viola joined L'Oréal in 2010 with L'Oréal Paris. In 2012, she moved to the Pureology global business, and later joined Matrix as global AVP, Hair Color & Texture. In 2015, Alonso Viola spent three years responsible for Carol's Daughter Brand Marketing, before returning to Professional Products in 2018 to head marketing for Matrix US, as the brand entered new channels.