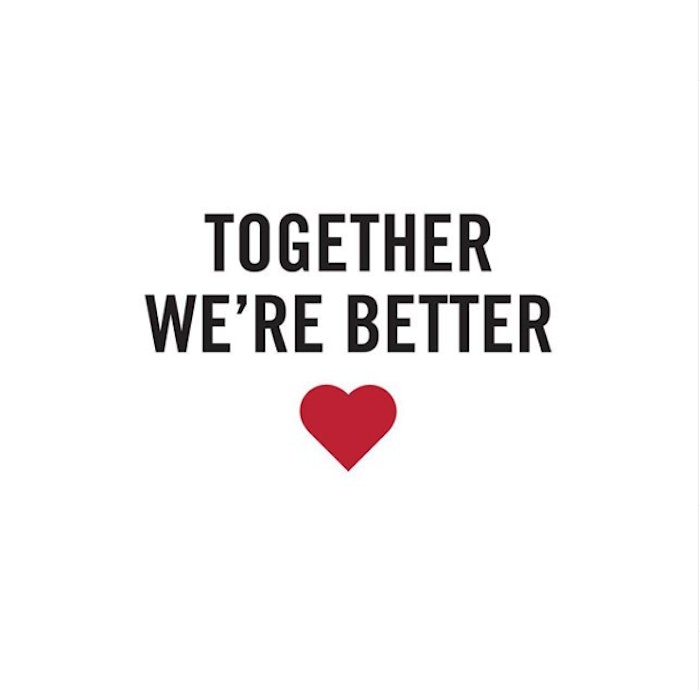 Most companies have been impacted by the economic toll that COVID-19 has wrought in the past few weeks, but a few beauty companies are stepping up with novel ways to help those on the front lines of the pandemic, as well as their beauty partners. Read on for highlights on what your favorite brands are doing to help others and you. 
PAUL MITCHELL
Not only has John Paul Mitchell Systems dedicated nearly $4 million to build a stimulus package that will support hairdressers in areas they will need most (read more HERE), but they are also moving forward to manufacture more than 20,000 hand sanitizer units of an 80% alcohol spray formula, which will be donated to high-need groups who are facing shortages, such as Southern California first responders, Los Angeles police officers, and low-income families with young children.
The sanitizers will be manufactured in conjunction with JPMS' longtime partner Bocchi Labs. Production is anticipated to begin in early April and ready for donation in the following weeks. The company has designated several high-need groups to receive the donated sanitizers, in addition to JPMS care items such as shampoos and conditioners.
16,000 bottles of Hand Sanitizer donated to first responders in Southern California, including those assisting with the city's homeless shelters.
2,000 bottles of Hand Sanitizer as well as personal care products (shampoos, conditioners and styling products) donated to Los Angeles Police Department officers who, because of their close interaction with the public, may be isolating away from their homes to prevent potentially bringing the coronavirus back to their families.
2,000 bottles of Hand Sanitizer as well as personal care products donated to Baby2Baby, a non-profit and existing Paul Mitchell® partner that helps provide basic essentials to children living in poverty. In just two weeks, they have distributed over 2.5 million essential items to some of the most vulnerable families across the country impacted by Covid-19.
An additional 250 units of Hand Sanitizer to be given to JPMS employees who work in our distribution and fulfillment center in an effort to keep them safe.
"As a family-owned company with a strong focus on philanthropy, we knew we had to help any way we could," said Michaeline DeJoria, vice chairman of John Paul Mitchell Systems. "The health and safety of our community is our first priority, especially those on the front lines working to keep us all safe. We saw this as an opportunity to utilize our resources to help fill a crucial need during a time of crisis."
MALIBU C
Malibu C Wellness announced it would make hand sanitizers available to salon professionals and their clients, hospitals, and large facilities in need. Tom Porter, president/founder of Malibu C, had an alcohol license required to manufacture hair spray. He called an urgent meeting with the executive team and shared his vision to use bottles and other components in the warehouse to start manufacturing hand sanitizer. The team agreed and execution of their plan began. 
CUR8 was born—all within one week of the initial vision. It features 68% ethyl alcohol, Vitamin E, aloe, a food-grade antiseptic and glycerin, plus a food-grade moisturizer added to the thickening agent with an organic compound to adjust the pH for stability. For hospitals and large facilities, Malibu C has been able to purchase half-gallon bottles to refill existing bottles of hand sanitizers. Fortunately, Malibu C had purchase orders already in motion for labels. Instead of printing the usual shampoo and conditioner labels, new art was sent and CUR8 labels were made available within days.  
There is no purchase limit for salon professionals and their clients. Malibu C is working to ensure it continues to provide important products as long as the COVID-19 virus is a threat. "Our mission statement is to solve problems for people all over the world," Porter says. "This is just another example of when scientific technologies are combined with understanding of the processes necessary for effective change, the result can shift an organization internally to have a positive impact." The production of CUR8 Hand Sanitizer qualifies Malibu Wellness as an Essential Business which will keep the company open and provide the opportunity for employees to continue to earn a paycheck.
Malibu C CUR8 is now available at MalibuC.com
GRANDE COSMETICS
Grande Cosmetics pledges support to assist with the COVID-19 crisis by raising money for non-profit organization, Feeding America. Through April, Grande Cosmetics will donate up to $50,000 to subsidize access to food for those most in need during this unprecidented time. 
The brand will offer 15% off and 15% off all order revenue donated to Feeding America for purchases made at www.grandecosmetics.com—no coupon code necessary.
Initially, the campaign was slated to run until end of March and, in just over a week and half, it raised over $30,000. After witnessing the outpouring of support and positivity garnered, Alicia Grande, founder and CEO of Grande Cosmetics, made the decision to extend the campaign through April.
"Americans are facing hardship across all walks of life, including our friends and family, and in these critical times it is so important that we band together to offer support for those in need. I am passionate about doing all that I can to help," Grande says. "Feeding America is doing wonderful work to ensure food security. Every $1 donated is equivalent to 10 meals to families in need—let's help feed America together."
With the CDC and World Health Organization advising the public to remain home to mitigate the spread of the Coronavirus, many Americans are having trouble finding reliable sources of nutrition. The increase in demand for long-term food supplies have left many grocery store shelves empty and many school districts across the United States indefinitely shuttered, leaving many children who depend on school services for healthy nutrition without daily meals. Feeding America helps bridge that gap, supporting those who no longer have access to school meals and supplemnting pantries to minimize large gatherings. 
JOICO
On April 1, 2020 Joico launched "The Big Give-Back" campaign and sweepstakes, consisting of weekly sweepstakes that will award a lucky pro up to $1,000 to help pay for salon expenses, like rent costs or booth rental fees, or even salon utilities. The sweepstakes (open to U.S. residents; other restrictions apply) will announce one random winner every week and will run from April until the end of the year. The first set of four winners will be announced on Hairstylist Appreciation Day, April 30, 2020, and one new winner every week thereafter until the end of the promotion at the end of December. 
Additionally, Joico is offering Digital Education On-Demand featuring Larisa Love, Gina Bianca, Ricardo Santiago, Jill Buck, Olivia Smalley and Zoë Carpenter. Further, Joico global artistic director, Richard Mannah will host a series of "JoiChats," which include his first on how to remain active in your career during this time and his second will be an exclusive interview with Mark Bustos! You can find the schedule on Joico's Events page here.
HENKEL
Henkel has announced a comprehensive global solidarity program to support employees, customers and communities facing the global COVID-19 pandemic. The program consists of:
Donation to WHO/UN Foundation fund and other organizations: An amount of €2 million will be donated to different funds and organizations to help fight the pandemic. The Fritz Henkel Foundation will donate €1 million directly to the COVID-19 Solidarity Response Fund launched by the World Health Organization (WHO) and the United Nations (UN) Foundation. This donation will help to provide protective equipment for frontline health workers, equip diagnostic laboratories, improve data collection and analysis, establish and maintain intensive care units as well as to accelerate research and development of potential vaccines and therapeutics. In addition, €1 million will be distributed by the Fritz Henkel Foundation globally to different organizations and partners as well as to support the personal commitment and voluntary engagement of employees fighting the crisis.
Donation of personal and household hygiene products: Henkel will also donate 5 million units of personal and household hygiene products globally. This includes hand sanitizers, soaps and protective equipment as well as detergents, disinfectants and other household cleaning products. Henkel's corporate citizenship team will implement these donations in close coordination with charity organizations, local authorities and partners around the world.
Shifting production facilities to produce disinfectants: In addition, Henkel plans to produce disinfectants in selected production sites. The products are intended to help public institutions and professional groups in the fight against the coronavirus.
Improved payment terms for selected business partners: Henkel will also consider improved payment terms for small and mid-sized hairdressers to support them during the current challenging situation.
Ongoing crisis management and safety measures for employees: Since the onset of the crisis, Henkel has addressed the situation proactively through its crisis management teams on country, regional and global level. The primary objective of the crisis management is to do everything possible to ensure the safety of employees, customers and business partners and to maintain operations under these challenging circumstances.
"At Henkel, we are committed to help addressing this unprecedented challenge. In line with our values, we want to make a contribution through a comprehensive global solidarity program," says Carsten Knobel, chief executive officer of Henkel. "We stand united in our fight against the pandemic, striving to protect our employees and their jobs, serving our customers and supporting the communities in which we operate."
"I would also like to thank our global and local crisis teams which have been active since the coronavirus began to spread. For our employees who continue to work on site to maintain our operations we have taken extra measures to reduce infection risks. For example, strict protocols in case of suspected infections, increased hygiene, separating shifts and reducing the number of employees working on site by requesting home office work wherever possible."
DYSON
Dyson, the company behind the mega-popular hair-dryers, has pledged to produce 10,000 ventilators to aid patients battling the coronavirus in the U.K. "A ventilator supports a patient who is no longer able to maintain their own airways, but sadly there is currently a significant shortage, both in the U.K. and other countries around the world," James Dyson said in a statement. "Since I received a call from Boris Johnson 10 days ago, we have refocused resources at Dyson, and worked with TTP, The Technology Partnership, to design and build an entirely new ventilator, The CoVent."
This new device is a box that attaches to a hospital gurney and is built using the technology of the brand's digital motor. There are also plans to contribute 5,000 donated CoVents to "the international effort."
MATRIX + BIOLAGE/L'OREAL
In addition to making the bold decision to suspend all payments from stylists and salons until their businesses resume—part of a companywide L'Oreal Professional initiative—as well as donating funds to support the Professional Beauty Association COVID-19 Relief Fund, Matrix has also enlisted the help of top stylists to lead education efforts, including Instagram Lives with Alfredo Lewis and Sheri Doss every Tuesday and Thursday at 1 PM EDT, and, beginning April 6, Raise My Bar will bring together the Matrix, Biolage and Redken artist communities to share perspective and advice through live education, and on Wednesdays, tune in for RMB "Ask Me Anything" on IG Stories with Alfredo Lewis. Click here for a complete schedule of events and information. 
SCHWARZKOPF PROFESSIONAL
Standing in solidarity with the global hairdressing community, Schwarzkopf Professional has created the HelpYourSalon.com Hairdresser Support Initiative. The Hairdresser Solidarity Campaign partners with HelpYourSalon.com to provide a free platform to sell vouchers; designed to help businesses, such as salons and independent hairdressers, to survive the shut-down with the means to generate an immediate cash flow. Set-up is quick and easy:
No Online-Shop needed
Easy registration in less than 2 minutes
Link or sign up to a PayPal account
Personalized vouchers for every type of voucher or donation scheme
Sales revenue gets directly transferred to hairdresser's Paypal account – no middleman, no time-delay
No sign-up or registration fees.
Loyal clients will buy vouchers that can be used when the salon is re-opened. Salons can choose to offer discounts on any pre-purchased services to help incentivize the scheme – or alternatively salons could ask for a donation targeting client's that have previously been a 'no-show' with a 'no-show penance donation'.
Additionally, Schwarzkopf USA is hosting a series of educational events called Quaran-Teach featuring some of the brand's top educators. Check out their Instagram for more details. 
MOROCCANOIL
The salon community has always been at the heart of the brand, and on Friday, April 3, Moroccanoil will be donating 100% of the proceeds from sales on Moroccanoil.com to the Professional Beauty Association (PBA) COVID-19 Relief Fund to help provide emergency financial assistance to licensed beauty professionals who are unable to work due to COVID-19. The funding is intended as emergency aid for short-term immediate needs such as groceries and bills.
DERMALOGICA
In the wake of the COVID-19 pandemic, Dermalogica is swiftly pivoting to provide as many resources as possible to the professional skincare care industry. To date, Dermalogica, which trains 100,000 skin therapists worldwide each year, has continued to make available new resources and implement relief efforts for its network of PSTs. Dermalogica continues to layer onto its support strategy, and now has the following resources and initiatives in place for its professional network:
PST Affiliate Program – Dermalogica will extend the affiliate program to all accounts (previously exclusive) and provide increased commission which can be redeemed in cash back or product vouchers
Extended Payments – Dermalogica will allow skin therapists to order necessary product and have a 30-day grace period before payment is due
Direct Home Deliveries – Dermalogica will allow business professionals the ability to ship directly to their homes rather than the registered business address
Dermalogica will allow up to $500 cash back with free return shipping on unopened retail/professional products purchased within the last six weeks
D-Streaming Classes – Dermalogica has doubled the amount of d-streaming classes during this time, which PSTs are taking advantage of to brush up on their skin education while businesses are closed. These are free to all Dermalogica accounts and PSTs
Education Resource Center – A suite of downloadable resources including financial planning resources, masterclass curriculum, how-to guides, and more, available to all industry professionals
Live Stream Event Access – Dermalogica is continuing its livestream offerings where timely topics including safety, best practices, industry impact, and more are discussed. Videos are available on the In This Together landing page in perpetuity following the live stream
HAIRDREAMS USA
Hair extension company Hairdreams USA is taking steps to help hair salons not only by creating a special "Help Your Local Hairdresser" voucher program directed to salon clients, but also by donating 25% of U.S. online hair care consumer product sales to the PBA Covid-19 Relief Fund. The fund supports licensed professionals who are unable to work due to the current public health crisis. It will help those hairdressers who are experiencing financial hardships and require immediate financial assistance.
 
"The world of hairstylists is a tight-knit community and we need to help each other during this unprecedented time in our history," explains Gerhard Strutz, CEO and president of Hairdreams USA. "Not only will this program assist for immediate financial needs, it will also help sustain the future for the professional hairdresser industry."
 
Steve Sleeper, executive director of the Professional Beauty Association adds, "With 100% of the funds raised for the PBA COVID-19 Relief Fund directly benefiting licensed beauty professionals, supporting the fund through Hairdreams truly helps those who need it. The PBA is a nonprofit organization, so the more we raise together, the more we can help the industry through this unprecedented time – every purchase counts."
 
Consumers can purchase products to benefit the PBA Covid-19 Relief Fund at Hairdreams Home Hair Care Supplies, while the special discounted vouchers can be purchased at www.iwanthairdreams.com for future Hairdreams services at salons in the USA. The special discounted voucher program will help secure stylists' current extension clientele as well as potentially bringing them new extension clients due to the discounted price incentive.  Both programs are designed to help stylists through these difficult times.
 
Although Hairdreams USA is primarily a B2B structure, they are reaching out directly to clients and consumers to help jump start business for their partner salons. Consumers can purchase products online to benefit the PBA Covid-19 Relief Fund at Hairdreams Home Hair Care Supplies. Vouchers are also available to order online at www.iwanthairdreams.com or clients can call the Hairdreams USA service team at 1-888-434-2471. Stylists and salons that would like to take advantage of this program can visit www.hairdreamspro.com to learn more about becoming a Hairdreams USA partner.
 
 

FAROUK SYSTEMS
Farouk Systems has pivoted and is manufacturing hand sanitizers and is donating $1 million worth of product to Houston and surrounding cities. Read more about the effort here. 
ORLY
Nail care manufacturer Orly has also switched operations to begin manufacturing hand sanitizer, and will donate 10,000 units to Los Angeles-area homeless charities. Read more about the effort here.
Note: This page will be updated as more information becomes available.