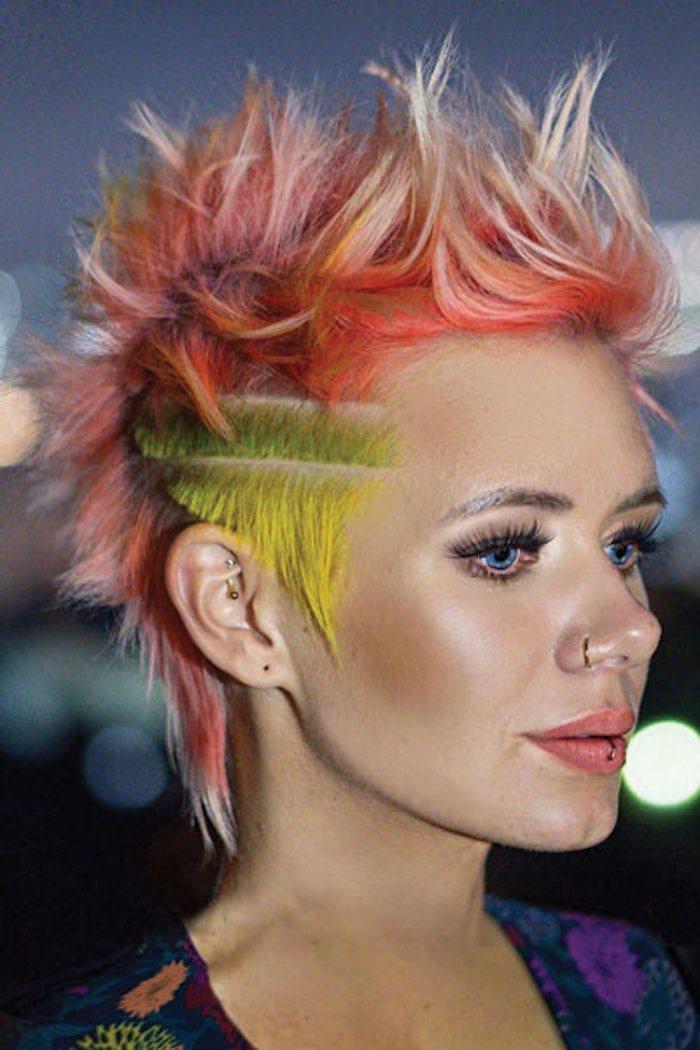 We're pretty sure it's a hairstyle that many of you never thought would trend again in your lifetime: the mullet. Put on the map in the early 1970s by David Bowie during his Ziggy Stardust phase, the "business in the front, party in the back" style grew in popularity during the '80s and '90s thanks to heartthrobs such as Patrick Swayze, Brad Pitt and John Stamos sporting the look. (Fun fact: Before 1994, the hairstyle actually had no name. It wasn't until the Beastie Boys released their song "Mullet Head" that the iconic cut actually got named.) Despite many years of decline and outright ridicule, the often-cited ugliest haircut is experiencing a bit of a resurgence, especially among women. Today's version of the mullet has modern flourishes, like adventurous coloring, cool-girl swagger and a more deconstructed look. While the style is still on the fringe, so to speak, we expect that your more adventurous clients may be drawn to the outré look in the near future.
RELATED: IG Trend Alert: Blunt Bobs
[Images: Instagram]
This story first appeared in the November issue of Beauty Launchpad. To receive the magazine, click here to subscribe.