For Saphira hair care's Retro Classic collection, the brand tapped hairstylist Tory Tomlinson to capture the styling moments of "what was, what is and what will be" in the professional beauty industry, wherein classic 'dos transcend the test of time. "As important as it is to live in the moment and trend toward the future, it's equally important to remember where these trends emanated," reminds Tomlinson.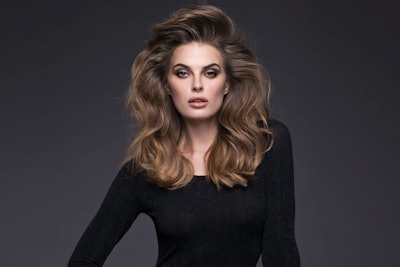 Supermodel Swoop
"The voluminous blow-out of 1980s-era Brooke Shields has never really gone away," notes Tory Tomlinson. "I wanted this look to exemplify maximum hold but with a soft, touchable finish. Utilizing the Saphira Sculpting Lotion for the roots and Volumizer Spray for the mid-shafts and ends, I achieved both hold and sleekness."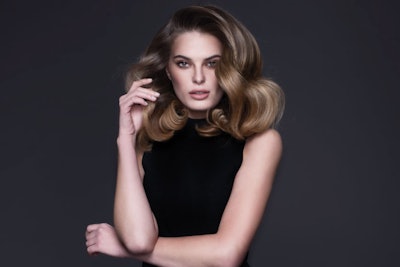 Do the Wave
"The iconic 'Farrah Fawcett haircut' redefined femininity in the 1970s," says Tomlinson. "This was a time when the shag and bouffant were still the most sought- after looks. The Farrah allowed women to have softer, less puffed-up hair and still feel beautiful. For this look, I wanted to modernize the simplicity of a middle part with fanned-away layers."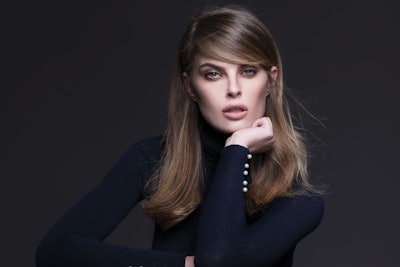 Slick It
"The princess of R&B, Aaliyah, was known for wearing her hair long and smooth, with a deep side part and dramatic bang," relates Tomlinson. "This look dominated the 1990s, and was complementary to almost every face shape. I took full advantage of the Saphira Hydration line to prep these locks for perfection."
[Hairstylists: Tory Tomlinson (Atlanta); Photographer: Alexander Lipkin (Tel Aviv, Israel]
This story first appeared in the October issue of Beauty Launchpad. To receive the magazine, click here to subscribe.