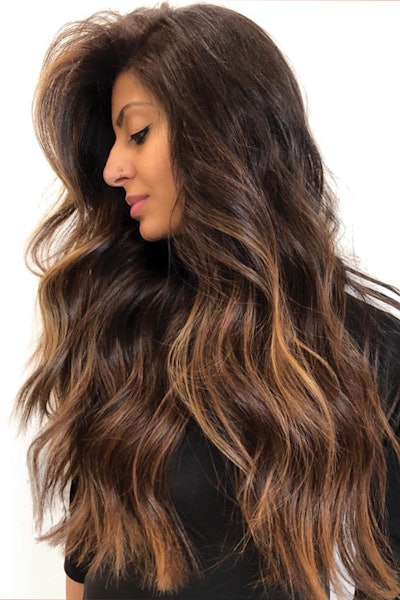 For the past several years, , wavy hair with a middle part—a side part for the more adventurous—has been ubiquitous on the 'gram. But lately, we've seen some stylists channel the supermodel glamour of the late '80s to mid-'90s, back when Oribe was coaxing-out massive volume on Christy, Cindy and Naomi. We wanted to know if this style is a passing fancy or the next big thing, so we reached out to Farhana Premji (@xo.farhana.balayage), hairstylist and owner of The Beige Label Salon in Calgary, Alberta, Canada, for her take.
First off, do you have a name for this look? (Seriously, we can only think of "supermodel bangs," but we're not sure if that's even a term!)
I've just been calling it the sexy hair flip, but "supermodel bangs" works great, too!
RELATED: Instagram Trend Alert - Chain-Embellished Ponytails
Do you have more clients coming in to request voluminous bangs, or are you styling that way for Instagram?
I don't have a ton of requests for this look as everyday wear, but if I feel a client is vibing with the whole "Instagram photo session" post-hair appointment, then I'll definitely run my hands through her hair for that major voluminous bang effect.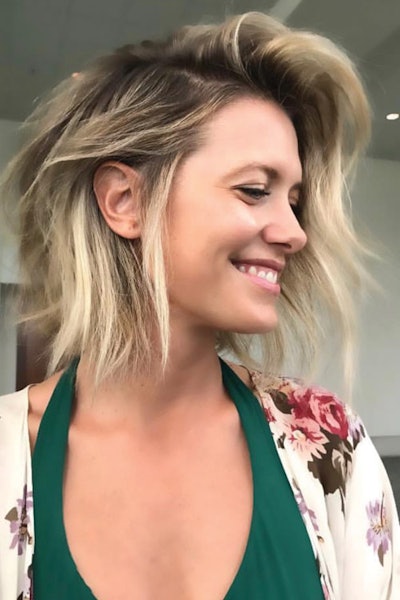 How do you achieve the look?
The right hair will make or break this particular style. I look for guests who have a good amount of hair so that when it's flipped, the less dense side doesn't look bare and the flip creates major impact. I also look for a specific hairline: If they part in the middle then either side works for the flip, but if they have a prominent side part, I'll go against the grain for the most volume.
To achieve the actual style, I use a structure product at the root. (I like R+Co JACKPOT Styling Crème because it expands with heat and has a lot of style memory.) I then round-brush the hairline forward and upward to encourage more lift. Everything is loosely waved with a Hot Tools 1.5" marcel iron, and then I run my fingers through the ends with R+Co HIGH DIVE Moisture + Shine Crème.
RELATED: Instagram Trend Alert - The Shag
To set a client up for the photo, right before I snap the picture I flip her hair over in one big motion. I think it's important to do this in the moment so it looks natural
and wearable as opposed to staged and "hairsprayed." I love a soft, effortless-looking finish.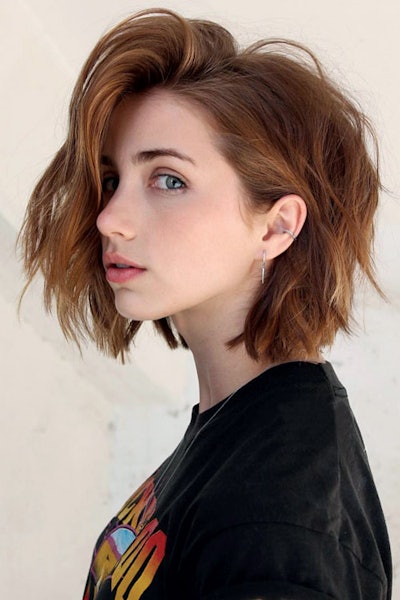 Do you see an embrace of bigger hair overall?
I definitely see more women embracing their own texture and fullness. I use my blow- dryer and curling iron 99 percent more than I use my flat brush and flat iron in the salon, so that gives you an idea of how much clients are asking for body and volume.
How can the client recreate the style at home?
Start with a good haircut—soft face- framing layers are a must for this look! Next, ensure she uses a good shampoo and conditioner. This is often an oversight for clients, but they make such a difference in the end result. If your client prefers moisture- loaded lines, tell her to keep the conditioner off the root area to avoid flattening or over-softening the hair. The other products I mentioned will help finish the look.
[Images: Courtesy of Instagram]
This story first appeared in the July issue of Beauty Launchpad magazine. To receive the magazine, click here to subscribe.