Modern day mingles with a Baroque past courtesy of the Kevin.Murphy team.
Deep within a Baroque castle a gang of youthful partygoers indulge their decadent fantasies. Thus is the inspiration behind the Kevin.Murphy team's latest endeavor, Crystal Twilight. Dressed and tressed to impress, these cool kids exude individuality and confidence, embracing a rainbow of psychedelic colors that shimmer in multifaceted hues.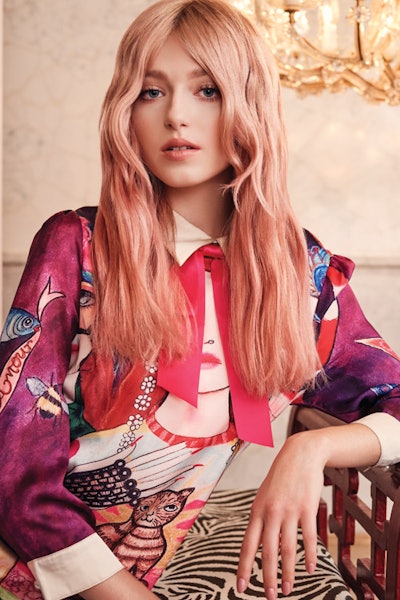 Kissed by a Rose
The pink vintage- inspired shade evokes a sense of whimsy for a look straight out of a fairytale. Multidimensional color is used for layering lightness while maintaining tonal depth.
RELATED: Professional Colorists Share Their Favorite Blonde Techniques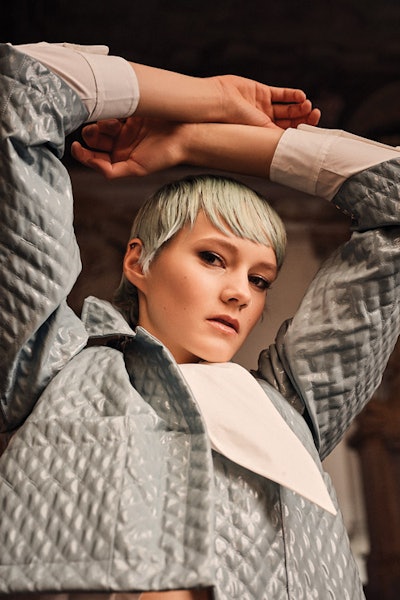 Pure Jade
A minty pastel hue injects freshness into the rainbow hair scene.
[Hair: Kevin Murphy; Color design director: Kate Reid; Colorists: Emma Bjorkman, Simone Krutz and Jakub Marek; Photographer: Luis Murphy; Hair team: Session.Masters Craig Hughan and James Nicholson; Makeup: Hristina Georgievski; Stylist: Emily Ward]
This story first appeared in the June issue of Beauty Launchpad magazine. To receive the magazine, click here to subscribe.