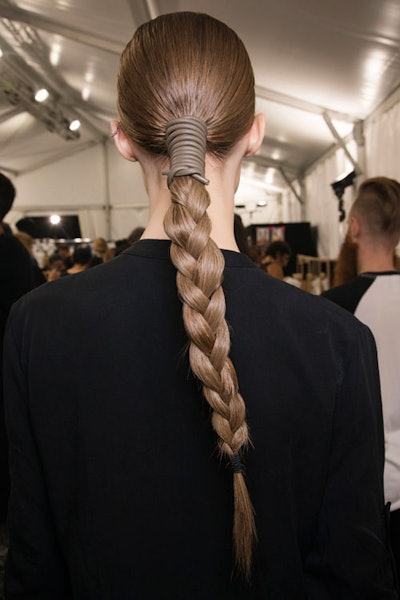 Even the simplest hairstyles deserve to be dressed up—so say the runways, where ponytails and three-strand plaits found themselves wrapped in a variety of interesting mediums. The good news: All you need is embroidery thread, leather chord or one of the other wrap stars to get the job done.
RELATED: Four Major Wet Hair Trends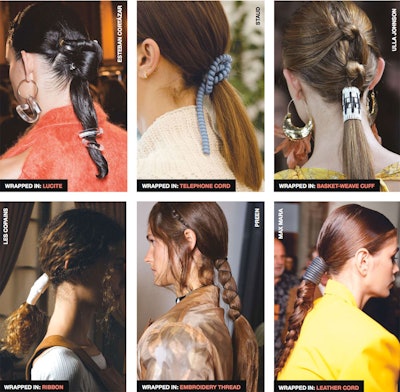 The untouched ponytail? Too boring, too basic, too déclassé for the savvy client. She wants more than a simple swinging pony—and, just her luck, the art of containment flourished on the runways, where lead hairstylists wrapped and wove tails with a range of mediums, from bandage-like fabric (at Les Copains) to curlicue telephone chords (at Staud). Perhaps the most alluring hair lasso, accessories designer Lorette Colé Duprat-forged lucite tubes that bent around strands to awesome effect at the Esteban Cortázar show, proved that a little something extra—even if see-through—elevates a modest style from blasé to incrediblé.
This story first appeared in the May issue of Beauty Launchpad magazine. To receive the magazine, click here to subscribe.
[Images: Courtesy of Rusk; Wella Professionals; Les Copains & Max Mara; Getty Images]