Soused strands continue to be championed on the runways. It's a trend that fits with spring's warmer temperatures, but might be a harder sell for clients who won't part with a bone-dry blow-out. Persuade them to take the plunge with our four major takeaways on the season's freshest damp locks.
Certainly shower-fresh locks make sense for Spring, but if you're short on sopped style inspiration, look no further than these four major wet hair trends.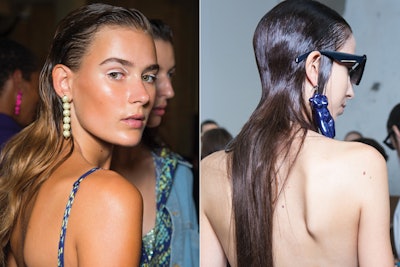 Drenched to Dry: Dual-texture styles remained a runway staple, with hyper-saturated roots keeping silhouettes tight to the head.
RELATED: 5 Hot Styles Straight from the 2019 Spring/Summer Runways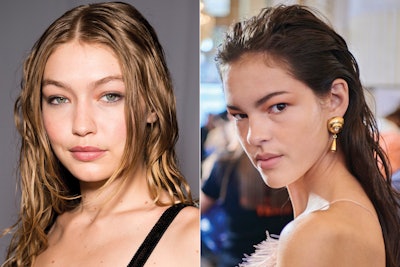 Dewy All Over: Moussed from roots to ends, hair left loose and damp or swirled into soaked baby hair edges imparts a fresh, just- showered aesthetic.
PHOTOS: COLLECTIV Art Team's Just Hair Compilation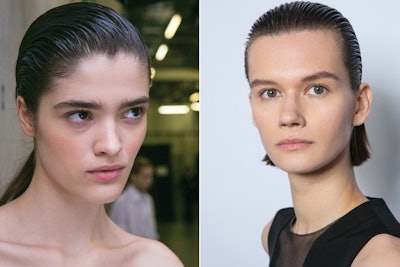 Dripping in Demarcations: A favorite of runway hair leads, damp manes demarcated with comb tracks lent slippery styles instant visual interest.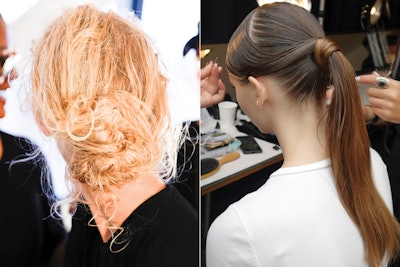 Soaked Yet Secured: Nebulously gathered into a wet chignon or thoughtfully swooped and wrapped, drenched tresses gave back-styles the shine they deserve.
This story first appeared in the April issue of Beauty Launchpad magazine. To receive the magazine, click here to subscribe.
[Images: Courtesy of Rene Furterer; Wella Professional; Karie L. Frost; Getty Images]