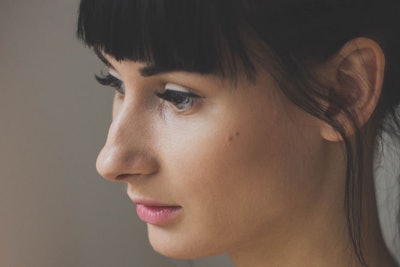 In an industry where styles are constantly evolving, it pays to stay ahead of the trends— literally. The equation is simple: The more styles you can create, the more money you'll make. "Staying relevant helps beauty professionals showcase their versatility," says Soo-Jin Yang, founder of Illumino Lashes. Clients look to the pros to be experts on all things lashes and brows, so it's best to familiarize yourself with the latest trends as often as possible. Some ways to stay up to date? Attend trade shows, follow top brands and influencers on social media, and network with industry leaders.
Becoming aware of the latest trends is only the first step; a true artist not only masters new techniques, but also finds ways to make the trend appealing to both new and existing clients. Social media has proven to be the most effective outlet for instantly showcasing your abilities to your clientele. "Newsletters are also a great way to share photos of the latest trends and answer potential questions that clients may have," recommends Jenelle Paris, founder of Lash Affair. Another option? Hold promotions that allow clients to try out the trend at a discounted rate or as an add-on service. "Don't be afraid to encourage clients to try something new," suggests Yang. "Mastering the latest trends not only shows that you're on top of your game, it also shows your clients that you care."
RELATED: The Benefits of CBD in the Lash and Brow Arena
Ready to try your hand at the latest styles? Here, industry leaders share their predictions for the top trends to watch out for in 2019.
Volume Up: Extreme drama and fullness are expected to reign supreme in the months ahead. "Clients are over Russian Volume's perfectly symmetrical, 'false lash' look," insists Zachary Falb, global master trainer for NovaLash. "For 2019, it's all about adding spikes and texture to the lash line—anything that will stand out." In fact, the NovaLash team, led by Sophia Navarro, NovaLash master trainer and co-owner of The Lash Company studio in Houston, has crafted "American Volume," a style created by mixing multiple lengths and diameters across the lash line. "The key to the look is creating wider fans," stresses Navarro. "Use Volume extensions that are lightweight with a small diameter," explains Falb. "Then, strategically place 8 mm lashes across the lash line to create a spiky, feathery effect."
Fan Girl: Yang believes that 2019 may end the industry's taboo of using premade fans. "Time is money, for both the lash artist and the client," reminds Yang. "Premade fans allow the artist to provide fuller coverage in a shorter time period." Top manufacturers have already taken note, developing a range of high-quality premade fans that can be used to create a myriad of looks. "The lashes are bonded with a tiny amount of adhesive that holds the bases together, making it difficult to distinguish handmade fans from manufactured ones," notes Yang. What's more, premade fans are extremely versatile. "You can use them to add extra fluffiness to natural sets or fullness to a mega-volume look," she says. To avoid putting undue stress on the lashes, Yang recommends considering the weight of the fan in relation to the natural lash. "Don't be afraid to experiment with different lengths," she suggests. "Premade fans are just as great for creating spiky, wispy looks as they are for creating uniform Russian Volume."
Fluff Appeal: Following the strict and unnatural confines of the "Instagram brow," Narcissa Daytz, national director of education for Billion Dollar Brows, predicts a return to more natural, voluminous styles in the year ahead. "It's all about creating a textured brow that mimics the look of natural hair," she explains. To achieve an effortless "model off-duty" look, Daytz recommends first analyzing the client's face shape, arch and tail; then, use a brow pomade or pencil with a micro- fine tip to create hairlike strokes. For the "fluffy" finish, Daytz suggests using clear brow gel to brush the brow hairs upward. One thing to keep in mind when playing around with this trend? "Applying too much product can cause the brows to look harsh and cartoonish," warns Daytz. "Instead, start with a light application and always blend out the product with a spoolie."
Tinted Love: Services such as brow tinting, brow henna, micro-pigmentation and micro-blading are expected to gain even more momentum in the coming year. "Adding color to the brow creates the look of natural fullness," explains Malynda Vigliotti, owner of Boom Boom Brow Bar in New York. "Following the natural flow of a client's hair growth is key when creating hairlike strokes, while quick, light movements are ideal for shading," stresses Cristina Pina, specialist for Nouveau Contour. When it comes to color, Vigliotti advises matching the tint to the undertone of the color at the client's roots. "For example, a cool blonde should have a brow tint with cool tones, while a redhead or a warm blonde should opt for a tint with warmer undertones."
Short and Sweet: Extreme length isn't always a smart idea, especially when it compromises the integrity of the natural lash. Paris predicts a return to shorter lengths in 2019. "It's all about health and safety. You can't extend the lash double or triple the length without seeing major damage," she insists. Think promoting shorter lashes may hinder your demand? Wrong! "Density is actually achieved through shorter lashes, not longer ones," says Paris. Sugarlash Pro educator Yuel Loo Rafferty agrees, noting that the secret to eye-catching results lies in the application and product selection. "Opt for symmetrical fans, rich black extensions with a little shine and seamless attachments," she suggests. Both Paris and Rafferty recommend considering the weight of the extensions before the application. "Mapping allows you measure the lashes and plan out which length to use," explains Paris. "A good rule of thumb: Lashes should be extended by 1 to 2 mm, or, if they're in exceptionally healthy condition, you can increase them by up to 3 mm."
Roughly Defined: Contouring is no longer reserved for the face; contoured brows are expected to rise in popularity in the months ahead as well. "Brow contouring lifts, frames and defines your facial features," says Brook Schlosser, owner of The Brow Studio Mpls. "It's all about clean edges, accentuated arches and tapered tails." To achieve the look, Schlosser recommends applying color in a gradient style (lighter colors at the base, darker colors toward the tail), then tapering the tail to a defined point. To lift and brighten the eye, Schlosser suggests applying a small amount of highlighter to the brow bone with a flat brush, then blending it out with a fluffy brush in a "windshield wiper" motion.
RELATED: Billion Dollar Brows' Three Cs Technique—Create, Color and Control

Off the Grid
Fuller brows and voluminous lashes may be the year's leading trends, but that wasn't always the case. Check out the top throwback looks that are best left in the past!
Etch-a-Sketch: Pencil-thin brows with exaggerated round arches were all the rage in the days of Jean Harlow and Greta Garbo.
Tweezer Takeover: Who could forget the overly- tweezed, super-skinny brows of the '90s, a la Drew Barrymore and Kate Moss?
Spider (Wo)Man: Clumpy, spidery-looking lashes had a major moment in 2017, both on the runways and red carpet.
Double Dip: Two-tone brows in bold shades transitioned from the runways to the streets in early 2018.
This story first appeared in the January/February issue of Eyelash magazine. To receive the magazine, click here to subscribe.
[Images: Getty Images; Pexel; Instagram]