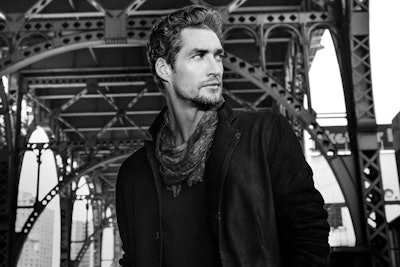 American Crew celebrates 25 years of redefining what it means to be a well-groomed man. 
When you look back at it, 1994 was a watershed year. Pulp Fiction changed the way we look at movies and the debut of Friends changed the way we look at hair. Not only
did Nirvana release the album "Unplugged in New York," but singer Kurt Cobain's suicide shook the music world to its core. Amazon and Yahoo were introduced, changing the way we search for content and make purchases. And, at the same time, David Raccuglia walked into a Chicago distributor's office and asked for $25,000 to produce the first batch of American Crew Shampoo. The barber-turned- cosmetologist and future founder of American Crew sensed there was a movement happening in men's grooming—that men wanted to take care of their appearance without losing their masculinity—and, as we now know, he was spot on.
RELATED: American Crew Partners with Harley-Davidson and the Results Are Perfect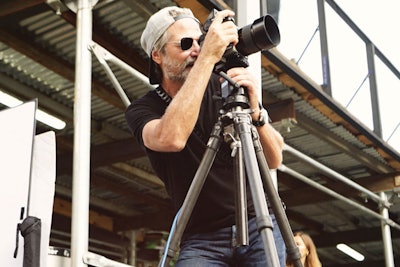 Twenty-five years later, Raccuglia is celebrating the brand's milestone with a new collection, which made its debut on our cover and on these pages. This time, however, it is Raccuglia behind the lens instead of behind the chair. (In the intervening years, he added renowned photographer to his resume, taking photos of luminaries such as the Dalai Lama, Jack Nicholson and Ray Charles.) Instead, it was Paul Wilson, Artistic Director for American Crew and co-owner of Art + Science Salon in Chicago, who worked model Micah Dix's hair into suave perfection—a feat considering Dix's locks were slightly disheveled whenever he arrived on set. After all, the model rode to the Brooklyn, New York, photo locations every day on his bike.
RELATED: American Crew Tips - Low Taper Men's Haircut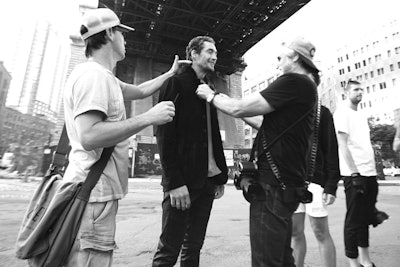 The shoot took place at various points around the borough to give the collection a gritty, urban sensibility, but at one point, reminisces Raccuglia, the team had to scramble to find a new location at the last minute. "We arrived on shoot day to see that a construction crew had taken over the street!" Despite these minor glitches, however, the collection is an homage to an indelible brand, an iconic career and a peek into the next quarter century of men's grooming. It sure does look good.
This story first appeared in the Winter issue of MAN magazine. To receive the magazine, click here to subscribe.
[Images: Courtesy of Altrendo Images]