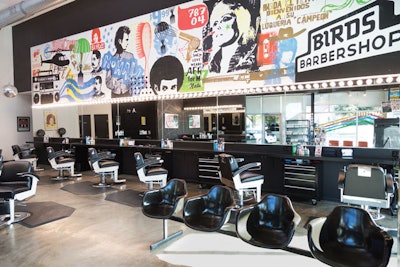 So what do you do when you can't find the perfect local barbershop to get a high quality yet affordable cut? Open up your own space, of course! At least that's what childhood friends Michael Portman and Jayson Rapaport did in 2006—back when barbershops weren't yet a "thing." "In the beginning, we had the employees park in the lot while we sat outside on our laptops to make it seem busy inside," says Portman. "Those were the days when all kinds of people would walk in and say 'This isn't the kind of barbershop I was looking for.' Sometimes they left, but we took it as a compliment."
RELATED: Straight Up - The Blind Barber, Highland Park, CA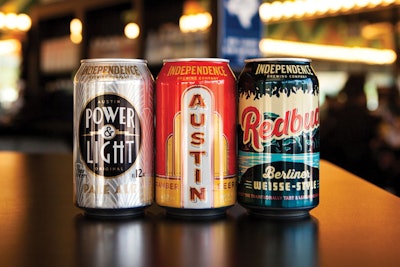 Twelve years and nine locations later, you could say the pair has found the recipe to barbershop success. Each Birds location reflects its local community and ties in mid-century modern motifs, rock 'n' roll vibes, bold colors and retro arcade games. And let's not forget the free beer provided by Austin's own Independence Beer and cider from Austin Eastciders, both of which share a similar entrepreneurial spirit to Birds.
RELATED: In the Shop - Barrelli Barber, Charleston, South Carolina
Since opening, Birds has been named as one of Elle magazine's 100 best salons in America eight times. They serve upwards of 20,000 Texans every month and employ more than 200 people. "It's an update to the old-time community barbershop," says Portman—but in as big and bold a way as only Texans could do it.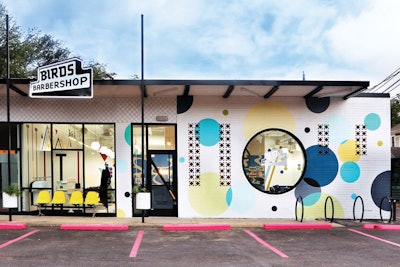 [Images: Courtesy of Birds Barbershop and Rudy Arocha]