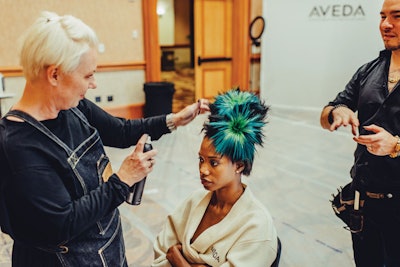 A pioneer of nature-based beauty care, Aveda celebrates 40 years.
In 40 years, Aveda has made an indelible impact in the world of professional beauty. Founded by Horst Rechelbacher, to say the brand has come a long way is an understatement—Rechelbacher created the first Aveda product in his kitchen sink in Minneapolis. Having spent time in India where he was greatly inspired by Eastern philosophy, Rechelbacher popularized natural beauty through his plant-based product line with a focus on spiritual practice that still defines Aveda to this day.
RELATED: Accelerate Your Blow Dry at the Speed of Light with Aveda
Over the past four decades, the company has continued to pioneer Rechelbacher's legacy of nature-based beauty products while empowering stylists and treating clients to an Ayurvedic experience, where care practices are likened to spiritual ritual. Currently, Aveda products are available in more than 9,000 professional hair salons and spas in over 30 countries. "We are incredibly proud of what the entire Aveda network has built together over the past 40 years, and we're just getting started," says April Anslinger, senior vice president/general manager, Aveda, North America. "We celebrate and thank all who have contributed to our success, and excitedly march forward."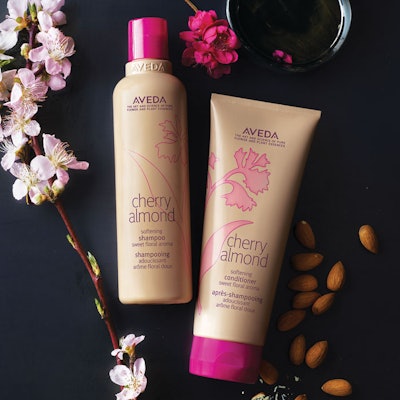 A Return to Roots
When Aveda hit shelves in 1978, the line included a handful of shampoos and Cherry Almond Bark Conditioner. Though a fan favorite for 30 years, the conditioner was discontinued in the last decade. Loyal Aveda customers never stopped asking for its return, however. The brand responded right in time for its anniversary—Cherry Almond was officially re-released this past July. Now available with a complementary shampoo, an abbreviated name and an improved formula, the beloved conditioner is back and better than ever.
PHOTOS: Aveda at New York Fashion Week 2019
Through the Years
1978
Aveda is founded by Horst Rechelbacher as a means of achieving holistic hair care.
1982
The first Aveda Institute for aspiring beauty professionals opens in Minneapolis.
1997
Aveda is acquired by The Estée Lauder Companies for $300 million.
2005 and 1995
Vanity Fair names Rechelbacher one of the most influential environmentalists in the U.S.
2007
The Spa & Salon Professional Association honors Rechelbacher as an Industry Innovator & Legend for his lifetime contribution to the cosmetology industry.
2009
The President of Austria awards Rechelbacher the "Decoration of Honour in Gold Services to the Republic of Austria," an award given to exemplary Austrian business leaders.
2013
The International Spa Association honors Rechelbacher with the Visionary Leader Award.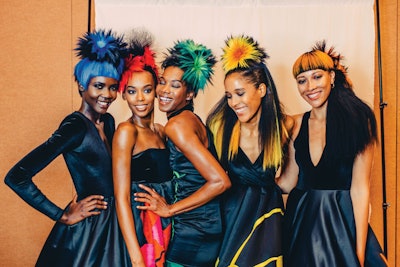 [Images: Courtesy of Aveda]