The beauty industry is committed to caring for others, and for some brands that means going beyond the demands of daily business. These companies channel time and resources in order to help various charitable causes and nonprofit organizations. As 2018 draws to an end, we look back at the numerous ongoing ways the beauty industry helps those in need.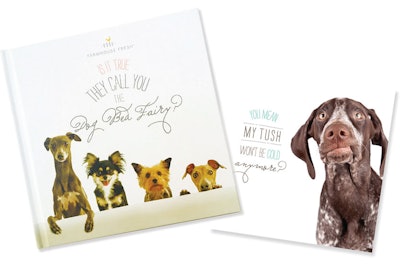 FarmHouse Fresh: Whenever someone purchases a copy of Is It True They Call You the Dog Bed Fairy?, an endearing 18-page picture book of pooches created by FarmHouse Fresh, a shelter dog gets its own soft bed. "We look for rescues where animals sleep on concrete floors, making their need greatest," explains president Shannon McLinden. Apart from bettering canines' lives, beds also increase their adoption chances. "The average dog has 70 seconds to make a connection with a family walking through a shelter," McLinden shares. "A comfortable bed helps dogs stay calm and feel less afraid, so a loving family will be more likely to bring them home."
Elchim: Elchim's online October promotion promises 20 percent of all 3900 Venetian Rose Gold Dryer sales to City of Hope, a Southern California-based cancer treatment center. It's the brand's first partnership with the nonprofit, which is committed to treating patients and finding cures.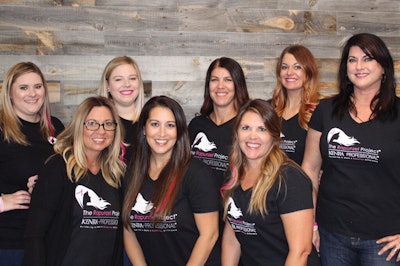 Kenra Professional: Through Cold Cap Technology, a process that cools scalps to subzero temps and freezes follicles at their roots, cancer patients undergoing chemotherapy are often able to stave off tress loss. That's the mission of The Rapunzel Project, founded in 2009 by two survivors who recognized that saving hair can help preserve a patient's dignity and identity. "Kenra partnered with the group to raise money for and spread awareness of this remarkable technology," says Wesley Boyce, regional education manager. "As stylists, we're in the unique position to empower those experiencing hair loss and thus make the chemo process a bit less painful."
RELATED: Brands Go Pink to Support Breast Cancer Awareness Month
Lakmé: Call it a win-win. Lakmé K.Therapy Bio Argan products craft silky finishes while treating scalps, with profits benefitting social and environmental initiatives. Their argan oil is obtained from a Moroccan cooperative called Marocavie. "Our resources support reforestation of argan trees to ensure their sustainability," discloses VP Colleen Martorano. "We also provide financial assistance to women and their families while increasing the emphasis on school education."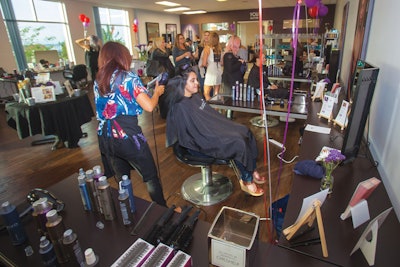 Eufora: Since 1959, the national Childhelp organization has worked to prevent child abuse, intervene on kids' behalves, and treat those children suffering physical and emotional trauma. "For over a decade, Eufora and the Bewley family have worked diligently on initiatives and fundraising to support this worthy cause," shares Jessica Migdal, brand programs manager. To date, the brand has raised more than one million dollars in support of Childhelp.
Joico: Since 2014, Joico has sponsored the Beauty Bus Foundation, bringing grooming services to both terminally ill patients and their caregivers. At pop-up salons, recipients also get complimentary cosmetics products from the haircare brand.
RELATED: Olivia Garden Educators Share Their Knowledge in Dubai and Taiwan
Repêchage: Repêchage is a sponsor of this year's 10th annual Lang Lang & Friends Gala Concert Dinner, founded by renowned Chinese concert pianist Lang Lang. The organization aims to ignite musical passion in students so they can become leaders who bridge cultural gaps and unite local communities. "Music is often cut from the curriculum of US schools, making it a vital art form to support," affirms Repêchage founder Lydia Sarfati.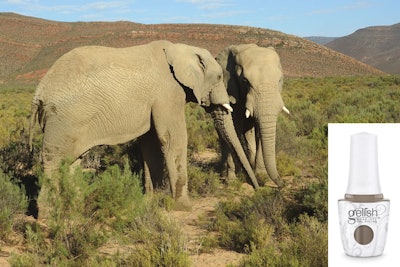 Gelish and Morgan Taylor: Adventure calls this season with Gelish and Morgan Taylor's new African Safari polish collection. The range boasts six wild shades inspired by sweeping landscapes, all featuring sassy names like "Are You Lion to Me?" and "No Cell? Oh Well!" Says founder Danny Haile, "We added an extra layer of richness to the fall color palette." Best of all, a portion of sales supports the welfare of endangered species and protection of natural animal habitats.
Neuma: "We're alarmed by the decline of bees," notes Lisa Kovner, Neuma marketing lead. The brand created "Meant to Bee" as a means of supporting Pollinator Partnership, a group that works to preserve those insects that sustain our ecosystems. Each purchase of neuMoisture Intensive Masque benefits this nonprofit and includes a complimentary packet of North American wildflower seeds, so shoppers can foster their own bee-happy gardens.
RELATED: Celebrity Colorists Share their Most In-Demand Formulas
MOP: The brand mission is simple: Promote all-inclusive environments that negate hate. MOP routinely donates a portion of its product gains to anti-bullying groups, including Not In Our Town, Human Rights Campaign and the It Gets Better Project. "Originality is part of our brand, as we know that's what makes each person beautiful in a unique way," says chief marketing officer Austin Baskett. "Creating salon spaces that welcome without prejudice will forge a better world."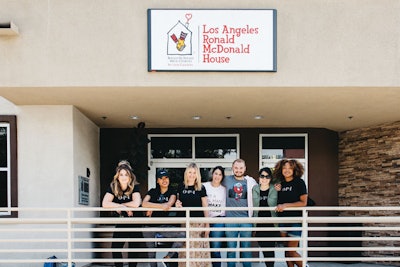 OPI: believes that color has the power to change behavior and improve the world. Its newly launched "Color Is the Answer" campaign kicked off by partnering with Ronald McDonald House Charities, which helps keep families together while sick kids undergo medical care. In June, the brand visited the Ronald McDonald House garden in Los Angeles to plant flowers and adorn stones with messages of hope, while nail techs brought smiles with brightly painted manis. "We invited patients and their families to join us, so that everyone might be connected by color," reflects Jill Bartoshevich, global director of color creations.
Malibu C: It started in March, when a Veterans of Foreign Wars manager in Indiana requested that hair products be included in a care basket sent to troops serving overseas. Since then, Malibu C has continued to support the military by providing remedies aimed at targeting conditions such as dandruff, eczema, hair thinning and loss, which are often triggered by minerals in water that promote oxidation and clog follicles. "This action is close to my heart, as my son returned from deployment with a chronic scalp condition," shares Missy Peterson, global education and artistic director. "I want men and women in the armed forces to know they don't have to cut off their hair to find relief."
Paul Mitchell: The brand supports Baby2Baby in its work to provide diapers, clothing and other basic necessities that every child deserves for low-income families. Additionally, for every Paul Mitchell Kids "Oh What Fun" gift set sold this season, the brand will provide a bottle of Baby Don't Cry Shampoo to a Baby2Baby child in need.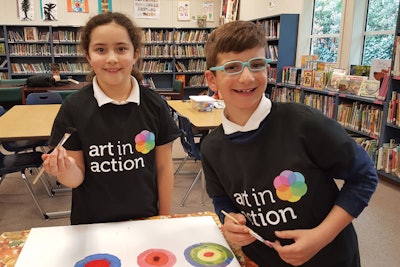 StyleCraft: StyleCraft, a brand of professional hair appliances, donates a portion of profits to Art in Action, a nonprofit resource that reaches school children who
might otherwise not have access to the experiences and inspiration of art, design and music education. "I started exploring art and music at a very young age and it shaped my vision and life," says vice president Austin Russo. "This is the reason we will, from the very start, donate a portion of sales to support art education."
Trissola/Envy Professional: Trissola donated 10 pieces of art, from oil paintings and Marc Chagall etchings to photographs by George Hurrell, for the City of Hope silent auction that took place at this year's CosmoProf Las Vegas. "Beauty Launchpad 's own Deborah Carver, who was the organization's 2018 Spirit of Life Gala honoree, inspired us to get more involved and help raise money for cancer research," shares Trissola founder Lilly Balasanyan.
Surface: Surface founders Wayne and Debra Grund sponsored their first World Vision children 40 years ago after launching their hair care brand. They've since pledged 10 percent of profits so kids in third-world countries may get access to food, shelter, medicine, healthcare and education.
[Images: Courtesy of manufacturers]