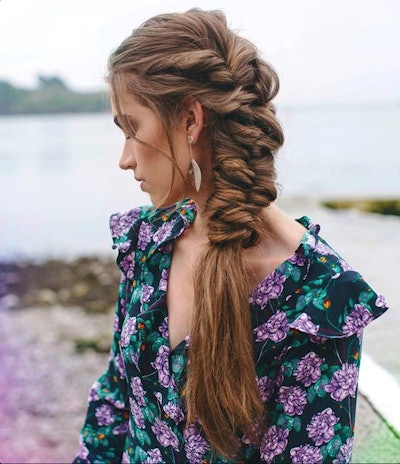 Beginning, August 1, 2018, SalonCentric will distribute Design.ME products in SalonCentric stores throughout the U.S. and at SalonCentric.com. This partnership will allow even more stylists to purchase the fast growing brand.
RELATED: New Product Alert: Hold.ME Hairspray
"We're delighted to be partnering with SalonCentric in this rapidly evolving professional landscape," says Safir Shnayderman, CEO, DESIGN.ME. "Their ongoing commitment to providing exceptional service, business-building support, education and cutting-edge products designed to support professional salons, stylists and their customers, is completely aligned with our mission and philosophy. We look forward to a long and successful relationship."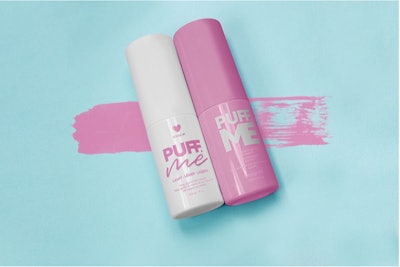 DESIGN.ME started with Puff.ME—a volumizing powder spray in a pump—and has since evolved into a full line that focuses on creativity, possibility and innovation. The line is free of sulfates, parabens or gluten and is cruelty-free and vegan. 
"SalonCentric works hard to provide the most innovative and quality products to our salons and stylists, and DESIGN.ME is a brand that meets these requirements," says Steve Orzel, Vice President of Merchandising & Planning for SalonCentric. 
SalonCentric will carry the full line, which includes:
Puff.ME Volumizing Powder Mist: A lightweight, odorless powder in a pump that creates maximum volume and the perfect texture for updos and braids.
Puff.ME Light: A lighter version of the popular Puff.ME adds instant volume to fine to medium hair.
PowderDRY.ME: A micro-emulsion decreases blow-drying time by up to 50 percent while controlling frizz and providing heat and UV protection.
Fab.ME: With 18 benefits in 1 product, Fab.ME breathes new life into hair with a formula that defends against color fade, split ends, breakage, free radicals and heat damage. It offers light conditioning, shine and luster, hydration, strength and volume.
Puff.ME Volumizing Shampoo and Conditioner: The duo adds volume to hair with a lightweight sulfate- and gluten-free formula that offers hydration and shine.
Hold.ME: This hairspray provides three levels of support. With just a twist, you can modify the level of hold from light to medium to strong.
[[Images: Courtesy of Design.ME, @brigitte_fisher]]