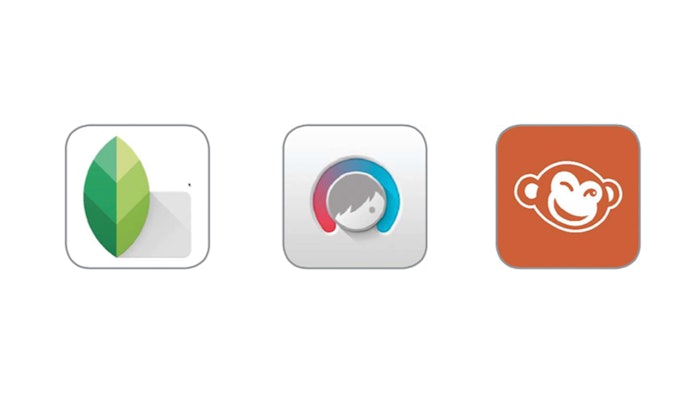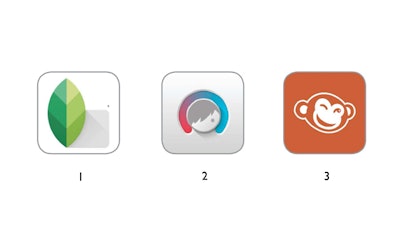 You've snapped a photo of your lash work, but not all of the elements fell into place perfectly. Should you scrap it? Not so fast. With a few quick edits from a photo app, you can fix any flaws almost instantly. However, remember that photo manipulation should be used at a minimum—think: color-correcting red eyes, deleting pimples and overall image brightening. Your image should capture a realistic portrait of your skills, not an airbrushed version of an unrealistic ideal. We asked lash masters who deal deftly with photo editing to share their favorite apps for taking lash images to the next level.
RELATED: The Perfect Post Balance for Posting on Social Media
1) Snapseed
For brightening and cleanups. Lia Juhas, master lash artist and trainer in Mississauga, Ontario, Canada, prefers this photo-editing app for its extensive capabilities for "erasing pimples and unwanted scars and brightening and smoothing skin—if needed. You want your portfolio to look clean and as real as possible," she says.
2) Facetune
For simple overall filtering. Though Christina Ballstaedt, founder of Eyelashtina in Las Vegas, prefers the Adobe Photoshop computer program to clean up skin and enhance features, she notes that Facetune is a "great app for beginners to start learning about photo editing."
RELATED: Star Lash Extensions CEO Yris Palmer on Starting Out and the Power of Instagram
3) PicMonkey
For adding watermarks. Veronica Rich, London Lash master trainer and owner of Rich Lashes Atelier in East London, United Kingdom, uses this app to add her logo onto her photo as a watermark. "This is important for a lot of lash artists, as it makes it super easy for people to find and recognize your work," she says. Plus, it makes stealing your images harder for unscrupulous types.