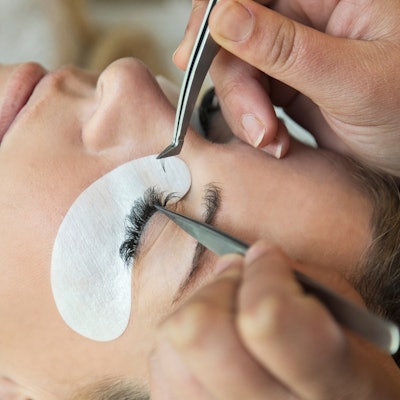 Amazing Lash Studio, The nation's largest eyelash extension franchise, is rolling out its second scholarship competition for aspiring estheticians in partnership with the Beauty Changes Lives Foundation. The BCL | Amazing Lash Studio Scholarship program awards tuition scholarships to students seeking careers in the professional esthetics industry. The application window is June 12, 2018 thru August 14, 2018. Five scholarships in the amount of $2,250 will be awarded to students enrolled in any esthetic program at an accredited school. Individuals may apply via essay, inspiration board or online video.
Recognizing the diverse career possibilities available to licensed estheticians, the scholarship celebrates how beauty contributes to careers of purpose and possibility. Each applicant is required to submit a story board or digital video answering the question, "Why is beauty your passion and how will your career in beauty fulfill your purpose?" A panel comprised of leaders in the esthetics industry will review submissions and select scholarship recipients. Winners will be announced during the Amazing Lash Studio franchisee meeting in September.
"Amazing Lash Studio Franchise is proud to sponsor five scholarships for a second year in the Beauty Changes Lives scholarship program. Our Amazing Lash Studio community believes that the beauty industry does indeed transform lives and careers. As a beauty brand, Amazing Lash Studio Franchise employs more estheticians performing lash extensions services than any other brand," says Heather Elrod, President and COO of Amazing Lash Studio. "Our lash stylists are the foundation of our business. We are honored to demonstrate our support for the esthetics industry, and the people in it, for the benefit of our existing amazing lash stylists and for all prospective stylists who will choose a career path and a future with Amazing Lash Studio!" She noted that individuals working in the professional spa industry – including estheticians – rank among the most satisfied in terms of career satisfaction. The rewards of a career in the spa industry are at the center of a new "Get Your Dream Job" campaign launched by the Beauty Changes Lives Foundation and other partners in the beauty industry.
"The Beauty Changes Lives Foundation is honored to empower and equip the next generation of estheticians as they pursue their career goals, said Lynelle Lynch, Beauty Changes Lives President. "Education is the foundation of an enduring and satisfying career and we are excited about partnering with one of the esthetics industry's most esteemed brands."