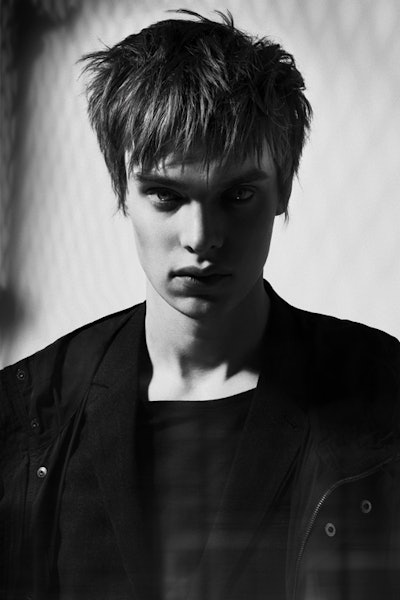 Retro influences with modern twists are the cornerstones of the latest collection from Gareth West. 
They say what goes around comes around, and that's certainly the case when it comes to hair trends. A new collection from Gareth West, a salon owner and celebrity stylist from Knutsford, England, takes inspiration from the Britpop scene of the early '90s (which itself was simultaneously a reaction to grunge and a reimagination of the 1960s British Invasion). Shaggy, disheveled mops bring to mind the looks from such bands as Oasis and Blur, while piece-y styling and modern texture make the looks fresh for today. So put your headphones on, slip a CD into your Walkman and take a trip down memory lane as you glean inspiration for your retro rock stars.
RELATED: Matt Stark's Loverboy Collection Features Loose Looks From the 90s
The top image is perfect in its imperfection, this look underscores the importance of solid foundational skills, even with heavily textured styling.
Light product usage and haphazard placement give this look a fresh feel.
[Image: Hair by Gareth West, photography by John Rawson, grooming by Maddie Austin, wardrobe by Jared]