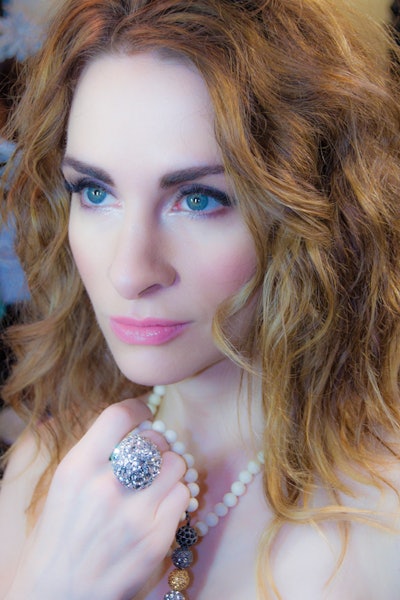 The blood, the cutting: Certain aspects of being a dermatologist didn't appeal to Diane Lytle. Though dermatology was the path Lytle had chosen, she swiftly changed course to esthetics—a more palatable choice with little-to-no blood or cuts—and her career started to unfold before her at lightening speed. First, she opened skincare clinic DermaGlow Alaska and quickly added lash extensions—a new concept in 2007—to her service menu. "I [became] interested in lashes because I'm very detail-oriented and love creating art— and lashes [are art]," she explains.
Then, Lytle made the smart move to network locally in her town of Wasilla, Alaska, where she doled out beauty tips on radio stations and in newspapers and quickly gained her status as the lash authority. The exposure helped her business boom and, with a 20-person-deep waitlist, Lytle decided to expand, adding an employee to cater to skincare clientele so that Lytle could focus on lashes. Though she loved lashing, Lytle soon became frustrated with the lack of product support as well as the fact that the adhesives on the market made Lytle's eyes itch and swell—never mind the fact she had lost one too many clients to cyanoacrylate sensitivities. "Something needed to change," she says.
RELATED: 5 Key Questions Every Lash Tech Should Ask a New Client
That change came in the form of low-carbon PRO Bond Extreme Adhesive, which she formulated in 2010 while at the same time giving her lash business the moniker TheLashChick—a name that aptly summarizes both Lytle and her passion for her company. "I eat, dream and breathe my company—my hand is involved in everything," says Lytle, who puts in 80-plus hours a week touching every aspect of her business, from the storefront to marketing to product design and trainings. "I do it all! I am kind of a Superwoman," she laughs.
In 2012 Lytle rolled out her adhesive to the masses and began to fill her product roster with items such as colored, glitter, classic and volume extensions; mink strip lashes; tweezers; aftercare; and eyelash-branded accessories. Lytle's accomplishments don't stop there: She attained her Laser Safety Officer, Medical Esthetics and Microneedling certifications; became a member of numerous associations, including American Eyelash Association; grew her studio; and in 2015 began training aspiring lash artists—all while raising two children as a single mom and taking care of her elderly grandparents. "I've always been in competition with myself to be the best I can be and constantly want to improve upon yesterday," Lytle says.
While Lytle's devotion to her customers is undeniable, she also gives students 100 percent of her attention as their lifetime mentor—someone they can call on throughout their careers. "I know this is a main reason why they're so successful," she says. "I truly care about each one of my students and customers—they're the heart of my business."
RELATED: Stay in the Lashing Business by Making Smart Investments and Sound Decisions
As for the future, Lytle doesn't plan to take any breathers. On the horizon: new products, additional trainers and franchise opportunities where Lytle will work side-by-side with owners to ensure their success. "It will be an exciting year of growth," Lytle promises.

Primo Products
It's no surprise that the PRO Bond Extreme Adhesive and the Platinum Collection triple- silk-blended extensions fly off the shelves, but what really has eyelash- obsessives swooning: the adorable #GetSexyLashes collection, which features everything from apparel to phone cases to tweezers.
Success Secret
"Every customer matters," says Lytle, who personally looks over and handles every order. Safety and quality also take precedence as Lytle feels everyone must be protected. "I personally maintain quality control. Every product has a paper trail of condence."
[Images: Courtesy of TheLashChick]