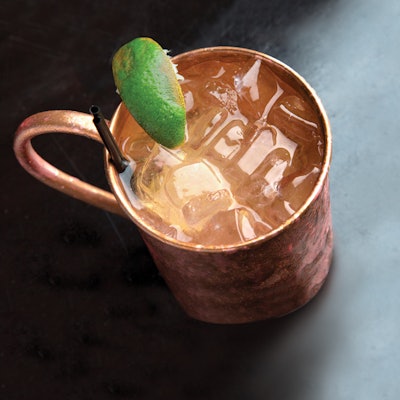 With two locations serving the Los Angeles area, Barber Lounge mixes the convivial atmosphere of the local watering hole with the camaraderie of a hometown barbershop. "Barbershops used to be neighborhood places where people hung out all day long," says Daniel Gath, CEO. "Over time as cities have grown, this reality has changed. Barber Lounge was created to be a modern-day version of the old-time barbershop, but with a twist. Come in, hang out and have a drink."
RELATED: Cuts and Tats at Boston Barber & Tattoo Co.
The shops have a full bar, complete with television sets broadcasting live sporting events. The ambiance is casual yet the décor is upscale, keeping in line with the stellar service the shops offer clients. But don't let the term "barber" fool you—they do much more than simply men's cuts. Barber Lounge also excels in women's services, including cuts, styling, color—even extensions. "And we actually have far more kids and teenagers coming in to get their hair cut than we ever anticipated initially," Gath laughs.
A self-confessed serial entrepreneur, Gath is hoping to franchise the idea. "I was brought on board to perfect the concept and create a business model that's able to be franchised," he explains. "It's our intent to start offering the franchise to potential franchisees in 2018." New locations are expected to open in Long Beach and Compton soon, with more in the works.
RELATED: The Team at Adrian Fanus Grooming Keep Customers Coming Back for More
Serving drinks was always part of the Barber Lounge vision, Gath says. Beer and wine remain among the most popular drinks, but the shops' signature cocktail is a Moscow Mule, a vodka cocktail traditionally served in a copper mug. "I can't tell you our secret recipe," Gath smiles when we ask him how it's made. "You'll just have to come in and try it for yourself."