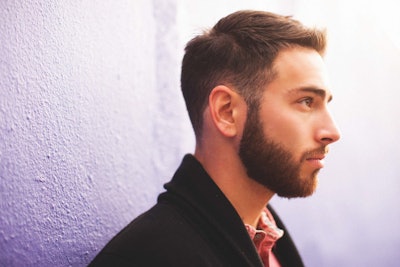 Perhaps no men's grooming choice speaks louder than the beard, especially in the past year. "Beards have become more than just a fad," says Hugo Hernandez, master barber for The Art of Shaving. "They're a statement of individuality because no two people with beards, even with the same style, are going to look the same."
However, he is quick to add, that doesn't mean that facial hair isn't subject to trends. "Mutton chops are a big style--to leave in the past," Hernandez quips. "The same for beards without a mustache, such as the chin strap."
Instead, fashion is calling for well-groomed, well-maintained medium-length beards in which most of the face and neck is covered, says the master barber, noting that the look is "handsome and easy to maintain with beard wash and conditioner."
And to those who say that the beard trend is ebbing? Hernandez has a different point of view. "The beard is here to stay," he insists. "With beards becoming more acceptable in the workplace, we're bound to see more men tinker with styles to turn them into their own--with the helps of barbers, of course!"