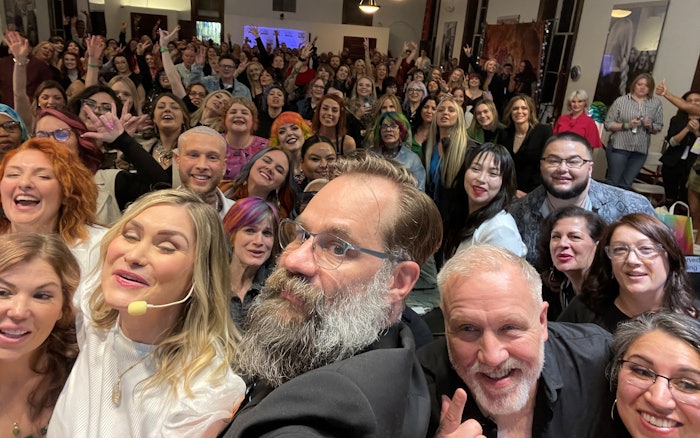 Courtesy of Hairdustry
Ready to experience something transformative?
Hairdustry, BaBylissPRO, and The Temple Paul Mitchell School are coming together for an unforgettable event: The 4th Annual Presley Poe and Friends. Save the date for April 13, 2024, at the iconic Temple Paul Mitchell School in Frederick, MD.
We're not just assembling industry titans; we're crafting a movement that's about to shake the beauty universe.
Joining this revolution are Hairdustry, the pioneers of dynamic hair shows and community conversations, BaBylissPRO, your go-to brand for professional styling tools and our title sponsor, and The Temple Paul Mitchell School, an institution that turns cosmetology into an art form.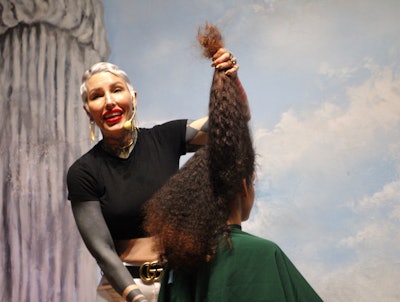 "This event is about equitable, intimate education—that's been the force driving this from the get-go. We're building a space where beauty professionals can genuinely connect and grow," Presley Poe reveals. 
Circle April 13 on your calendars. This is where hairstylists, beauty innovators and industry disruptors converge to redefine the meaning of artistry.
Stay alert: Presley will soon announce the friends she's invited for 2024. Trust us, you don't want to miss out on what's shaping up to be a landmark event.
Want in on this game-changing event? Get updates and join the waitlist at presleypoeandfriends.com.