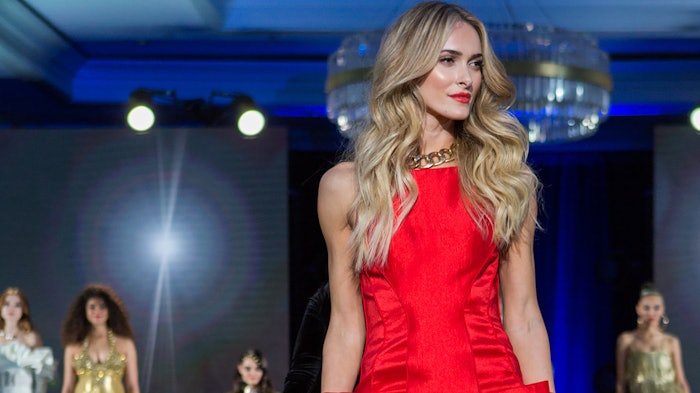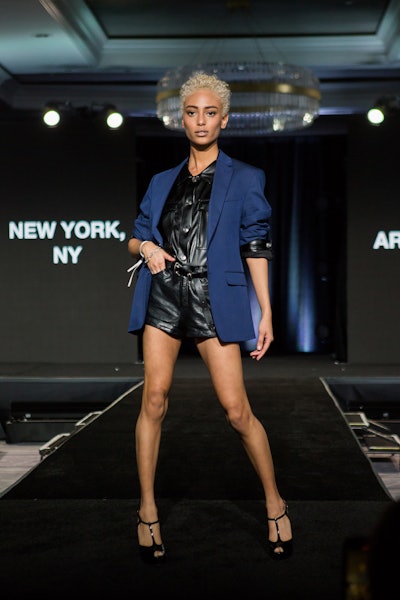 Now in its 65th year, the L'Oreal Professionnel Color & Style Trophy is the world's longest-running hair competition, and this year's U.S. edition was one for the books. Held at The Ritz Carlton in Marina Del Rey, California, the event attracted more than 200 guests to see which of the stylists behind the 126 entries in five categories would represent the U.S. in the worldwide competition. And the lucky Overall Winners who will compete in Milan on March 31, 2020? Team members Madison Dittman, Hissa Igarashi and Tene Lee of Arrojo Salon in New York City. But there were many other awards given that night as well:
EDITORIAL AWARD:
Winner: El Salon, Denver, CO. Team Members: Ron Lopez, Joel Pelanek and Katelyn Simkins
Runner-up: Matthew Morris Salon & Skincare, Denver, CO. Team Members: Julia Taffet and Alexia Lienhard
TEXTURE AWARD:
Winner: Sloane Stevens Salon, Homer Glen, IL. Team Members: Sara Beth Murphy and Lindsay Olson
Runner-up: Marzia Salon, San Francisco, CA. Team Members: Christina Choi, Mary Jane Smith, Scott Smith, and Kingmond Young
FUTURE TREND AWARD:
Winner: Studio Branca Salon and Spas, St. Louis, MO, Team Members: Anna Andrews, Callie Andrews, Carrie Auchly, Maggie Haberberger, Alis Mergenthaler.
Runner-up: The Lemon Lab Color Studio, Atlantic Beach, FL. Team Member: Sophia Ance
CUTTING AWARD:
Winner: Luxe Lab, Santa Monica, CA. Team Members: Luisana Luna, Melody Rochelle Russ and Lauren Sill
Runner-up: Dop Dop Salon, New York, NY. Team Member: Yuki Yasui
NEW TALENT AWARD:
Winner: Arrojo, New York, NY Team Members: Madison Dittman, Hissa Igarashi, and Tene Lee
Runner-up: Studio Branca Salon and Spas, St. Louis, MO. Team Members: Callie Andrews, Sarah Blackburn, Madison Coffman, Desiree Drury, and Jessica Peanick
Additionally, Matthew Morris Salon and Skincare won the People's Choice Award, which was voted on by the public on colorstyletrophy.com between October and December 2019.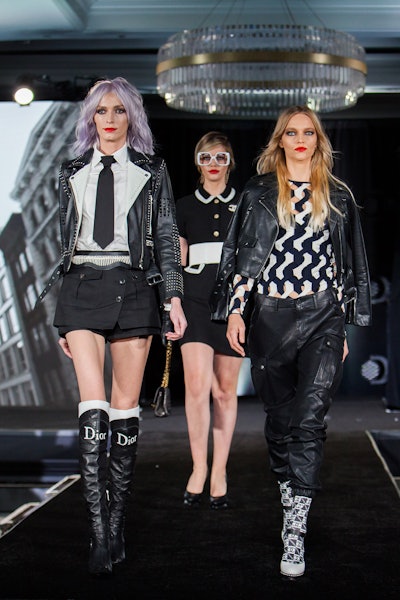 In between awards, two hair presentations dazzled attendees. The first, Frenchness Interpreted—the brainchild of the U.S. L'Oreal Professionnel Artistic Team, which includes stylists Matthew Collins, Jennifer MacDougall and Drew Schaefering; and colorists Nancy Braun, Jo Blackwell-Preston and Min Kim supported by Sebastian Langman-Kirtley and Jessica Todd—celebrated all things Français, from chic fashion to stylish hair. The second performance, Emotive Feelings, was a spectacle in color and emotion from U.K. styling team Brooks and Brooks. Featuring Sally Brooks, Jamie Brooks and Grace Dalgeish, the team has been honored as British Hairdresser of the Year twice, as well as London Hairdresser of the Year three times.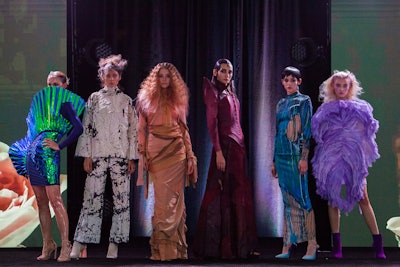 The event culminated in a poolside cocktail celebration where nominees, runners-up and winners celebrated their achievements together with all the attendees. For more info on how you can enter in 2021, be sure to follow @lorealproeducationus on Instagram or visit colorstyletrophy.com.
[Photos courtesy of L'Oreal Professionnel]