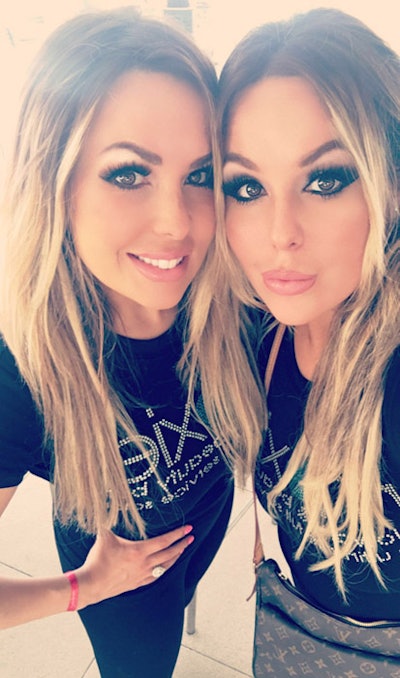 After a five-year absence, Franchise Expo West makes its return to Los Angeles, a hub for small business growth and development. The economy of the greater Los Angeles region is driven by more than its famed entertainment industry as it continues to draw in new companies, attract talented workers, and promote business ownership and franchise expansion. The region has unmatched creative, design, manufacturing and export capabilities and is poised to add more than 650,000 jobs this year and next, pushing down the current unemployment rate by nearly two percent. Los Angeles' strong, $500+ billion economy and location makes it an ideal city to host the 2017 Franchise Expo West, introducing the thriving franchise industry to hungry entrepreneurs.
Moxie Blowdry & Beauty Bar is the Ultimate Full service salon offering unparalleled, personalized service. Their founders, Jennifer and Jamie Dunn, will be in attendance at Franchise Expo to share their ideas. From the moment your clients enter your doors, they enjoy the ultimate full service salon experience and surround themselves in our glamorous atmosphere. Have them view our Beverage Menu and enjoy a complimentary gourmet coffee or refreshing drink while they wait.  Relax at our hospitality bar in between beauty services. Charge their mobile device at our stylist stations. Enjoy free WiFi. Invite them to host any party at Moxie!
Last year, nearly 60 percent of Franchise Expo West attendees were interested in purchasing a franchise and of those who already were business owners, approximately 72 percent were also interested in franchise opportunities. As the franchise industry continues to outpace the U.S. economy, the Franchise Expo West will continue to play a significant role in growing the size and talent of the franchise sector, and beauty franchises are no exception.
If you are in the Los Angeles area, you can go check out Moxie at Franchise Expo West for free with the promo code "BEAUTY" at https://r1.events-registration.com/franwest2017/.
[Image courtesy of Moxie]