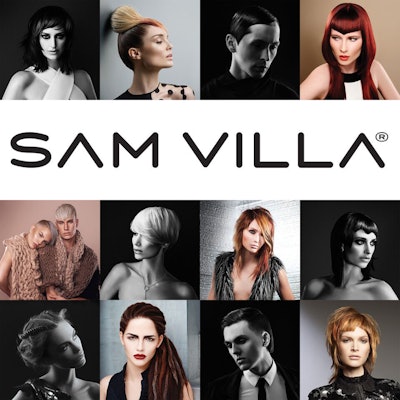 A rock opera is a collection of songs that dramatically tell a story, and Sam Villa's story is all in the details. Let the music take you away to vivid details in cutting and finishing that have a rebellious urban feel, yet are practical and functional. The message is; the haircut is back with clever structural lines, layering has evolved with detached irregular patterns, and spot finishing is key for enhancing natural texture and control. Braids, knots, twists and plaits continue to bring interest and accessories add drama and polish. Sam Villa, 2017 NAHA Lifetime Achievement Award Winner, is inspired by connection and pledges to be a resource for the linking of ideas and people in the salon industry.
RELATED: Sam Villa Wins 2017 NAHA Lifetime Achievement Award
The Sam Villa Rock Opera will be on Premiere Birmingham's Main Stage, October 22-23rd.
[Image courtesy of Sam Villa]