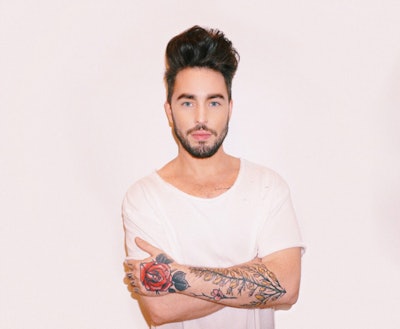 Irish hairstylist Andrew Fitzsimons (@andrewfitzsimons) has managed the manes of an enviable list of celebrity clientele that includes Adele and Kourtney Kardashian, he has over 100,000 followers on Instagram, and he's a brand ambassador for Alterna Haircare―all this and he's only 30! Known for his work ethic and commitment to the beauty industry, Fitzsimons wanted to use his social influence for greater good, so he came up with the idea to launch the Trans Cosmetic Donation Program, which provides beauty products to service organizations that work with trans women and gender non-conforming people.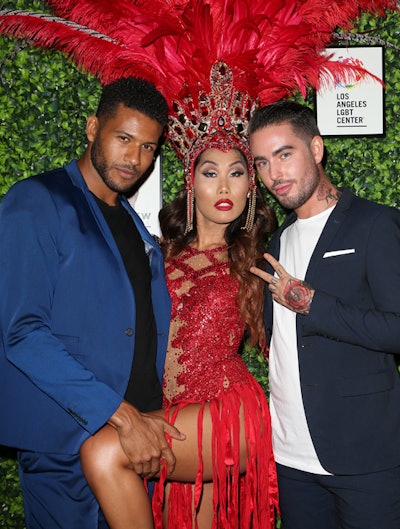 Fitzsimons hosted a cocktail party at The Village at Ed Gould Plaza at the Los Angeles LGBT Center on August 14. Luna, a client advocate for the Anti-Violence Project & Transgender Economic Empowerment Project, spoke at the event, which also included a special performance by RuPaul's Drag Race star Gia Gunn. Alterna Haircare was one of the event sponsors and also committed to donating products to the program. There was also a special cake to celebrate Fitzsimon's 30th birthday! Launchpad had the honor of attending the event, as well as chatting with Fitzsimons to learn more about the initiative.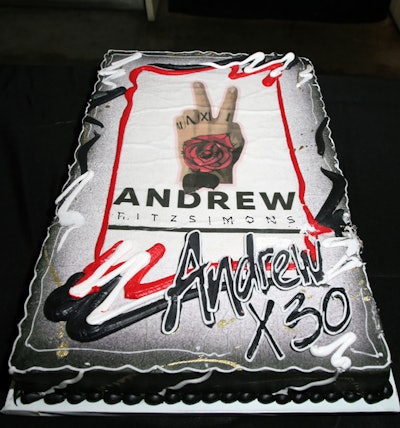 LAUNCHPAD: What is the Trans Cosmetics Donation Program and when did it launch?
The Trans Cosmetics Donation Program is a unique donation program which brands, professionals, influencers, editors, celebrities and even private individuals can donate unused personal hygiene and cosmetics products to disadvantaged transgender and gender non-conforming people. We've designated the Los Angeles LGBT Center to receive donations and manage distribution to its clients and the clients of other organizations that serve the larger trans community in the US. We officially launched this program on August 14, 2017!
LAUNCHPAD: What inspired the creation of the program?
Transgender people, particularly trans women of color, experience disproportionately higher rates of poverty and unemployment, which makes it much more difficult to purchase personal hygiene and cosmetics. As a beauty professional who works in fashion and with celebrities, I am sent an overwhelming amount of personal care and beauty products, which is appreciated, but it's often more than I know what to do with. I noticed that others in the industry had the same "problem" of excess product – whether it's a beauty editor  or influencer whose bathroom is overflowing, a marketer who has a closet of unused product or people like me, who freelance and are sent an overwhelming amount of products – it just "clicked" that there was an opportunity for my peers in the beauty industry to come together and make a difference.
LAUNCHPAD: How can others get involved?
Anyone can get involved in this program by sending donations (unused, unopened personal care products and cosmetics) directly to the LA LGBT Center at 1220 N. Highland Ave., Los Angeles, CA 90038. You can also visit www.lalgbtcenter.org for more information.
LAUNCHPAD: Future goals for the program?
I would love for this program to grow large enough to be able to support LGBT/trans organizations nationwide – we've already had major commitments from Alterna Haircare, Biore, ManeAddicts and donations from NCLA, L'Oreal and others, but the more product and resources we receive, the more people we will be able to help. With the current state of things in our country, it's more important than ever for us to be lifting each other up, particularly anyone who may be disadvantaged or disenfranchised.