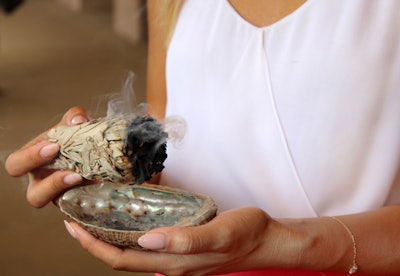 In Chinese, Chuan means "flowing water," which represents the rebirth and rebalancing of our entire being. The Chuan Spa at The Langham Huntington in Pasadena is proud to announce its partnership with Creative Collective LA for a series of Journey to Wellness workshops designed to enhance life from the inside out. All classes are led by Creative Collective's very own Mara Mehdy, who is an Usui Reiki master, crystal healer and herbalist.
"Our philosophy at Chuan Spa emphasizes wellness, tranquility and the journey to a balanced mine, body and soul," says Chuan Spa director Nichole Hester. "The partnership with Creative Collective LA and the 'Journey to Wellness' series of events allows us to expand our offerings and give our guests the opportunity to balance their whole being from the inside out through creative workshops."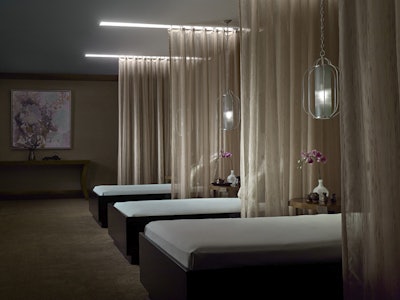 Past events have included The Elements of Essential Oils, which taught the basics of creating a custom oil blend based on one's personalized element. The next Journey to Wellness event How to Clear Your Space will take place on August 17 from 7 to 8:30 p.m. Participants will create smudge sticks to protect their home and attract positive energy, as well as learn different ways to purify their space using sacred sage, lavender and rose petals.
Each session is priced at $40 with a maximum of 15 guests per class. All participants receive a glass of champagne and healthy snacks. Complimentary valet parking is provided. RSVPs are required.
To sign up, click here.
All Journey to Wellness events will take place at the Chuan Spa at The Langham Huntington in Pasadena. 1401 South Oak Knoll Avenue, Pasadena, CA 91106.