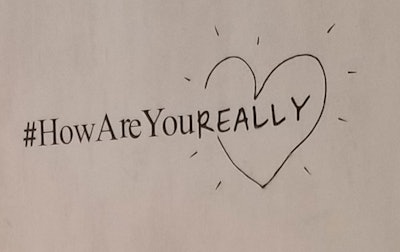 When is the last time you asked a friend, family member or client, "How are you really?" Around 1 in 5 adults in the United States experiences mental illness each year, and to recognize National Mental Health Awareness Month, philosophy hosted a luncheon at Fig and Olive in West Hollywood to help raise awareness. Although things have come a long way, there is still stigma surrounding mental health issues such as depression. The Hope and Grace Initiative invites us to help eliminate this stigma by bringing up the topic even though it may be uncomfortable at first.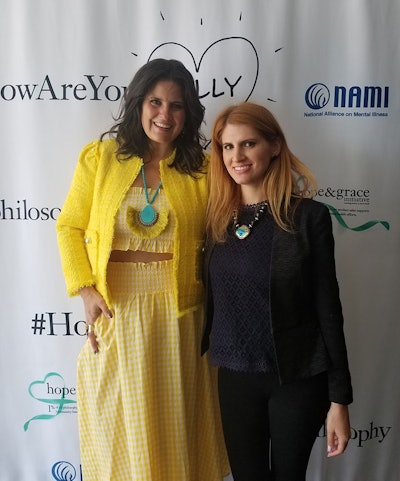 At the luncheon, guest speakers including beauty expert Dawn McCoy shared personal stories about their own experiences with mental illness and how opening up the conversation has made a difference in their lives and the lives of others. Celebrity speaker, Robin Willliams' daughter and actress, Zelda Williams also urged guests to open up an honest and supportive conversation. Asking "How are you?" often is exchanged with no meaning and this simple question could be much more impactful if we really took the moment to check in with others. Zelda poignantly pointed this out in her speech:
How many times a day do you get to the counter to order your coffee or pass a coworker in the hall and hear 'How are you?', and before that can even sink in, how quickly do you usually respond with 'I'm fine. You?'. It's sweet, polite, perfunctory. An innocuous exchange that these days, is usually given as much care or actual curiosity as 'hows the weather?'. We often respond without thinking, whether we're fine or not, because it's expected. And stranger still, we often ask without actually being curious how the other person is at all, just waiting for some version of 'Ok, good, fine!' before moving on. Because we're busy. And because we assume. Because, speaking from experience, it's more than just a greeting. As someone who always prided herself on being the strong one who took care of others, there were a lot of people in my life who didn't know how to check if I was ok when my world turned upside down. We all have to take it day by day, but asking at all, instead of assuming, is a great first step.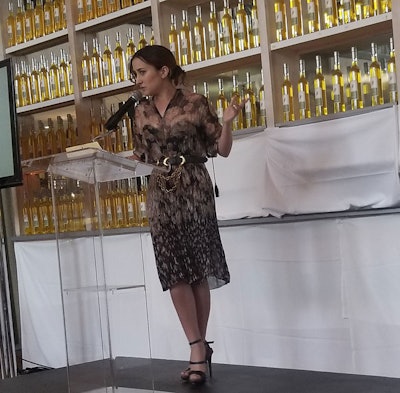 I was lucky enough to sit at Zelda's table along with some of her friends including Rumer Willis and Katrina Bowden. The entire table was engaging and enthusiastic in their support of the cause. In an age where celebrity influencers are endorsing products that they don't actually care about (think Fyre Festival and protein powders), it was meaningful to see these women taking action. They are using their influence in a positive way to open up an important, but often difficult dialogue.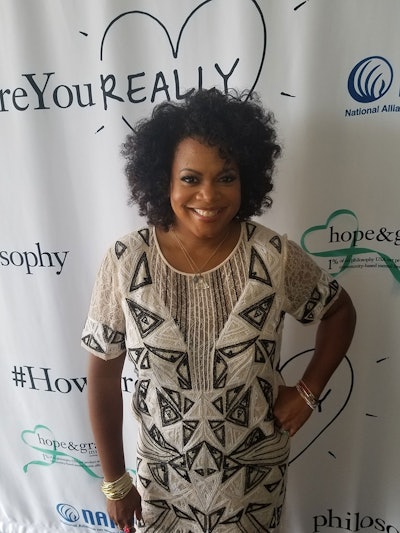 At the beginning of the event, I had the chance to speak with philosophy's Tifffani Carter who got me up to speed with the details about the Hope and Grace initiative. "We started the Hope and Grace initiative about three and a half years ago to help women with serious issues concerning their mental well-being. We also wanted to create a program that was embedded into the DNA of our brand, so we donate 1% off all U.S. net proceeds to our Hope and Grace fund and we grant money to organizations across the country all year round," Tiffani explained. Tiffani also pointed out that the organizations philosophy works with are extremely grass roots and are all about servicing their communities. Philosophy has given three million dollars to these non-profits. NAMI (National Alliance on Mental Illness), one of the organizations that philosophy supports, is a great resource for people who might need help. Contact NAMI's hotline at 800-950-6264.
As beauty professionals, we are in a unique position to really make a difference in clients' lives. To quote a favorite Gibs t-shirt, a hairstylist is a "part-time psychiatrist, sage, minister and magician…They shape sideburns and attitudes. They tame cowlicks and instill confidence…"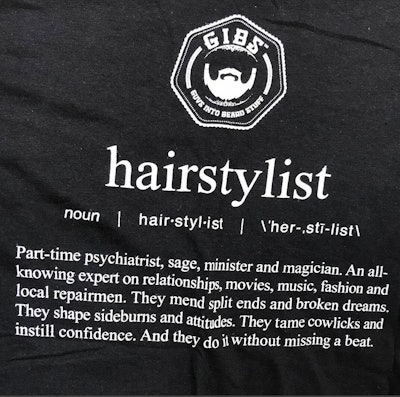 You have the power to make a difference just by asking a simple question and truly listening. In the age of social media, it's easy to compare ourselves to others or become self-absorbed. But no matter how exciting and perfect someone's life looks on Facebook or Instagram, you never know what they are really going through. Taking the time to have a real heartfelt conversation and let someone open up is one way to take the first step. 
Visit nami.org to donate to the cause and for more mental health resources.