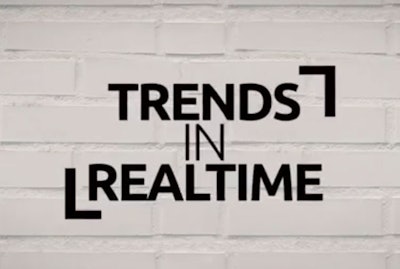 Schwarzkopf's Trend Lab in Hamburg, Germany responds to the latest trends spotted in fast-fashion and social media.
The Trend Lab, located in Hamburg, Germany, offers a loft-style salon and photography studio, utilized to create engaging content in real time including live videos for social platforms such as Facebook and Instagram Live. The professional studio is fully equipped for content distribution with the ability to create instantaneous social media posts, live video streaming, and webinars. All of Schwarzkopf Professional's brands will showcase their identity and various lifestyle characteristics in branded shoots and alluring social media content. 
The Trend Lab will produce trends created on live models, engaging how-to tutorials and product demonstrations, live-streamed on Schwarzkopf Professional's social media channels. International Creative Director for Schwarzkopf Professional, Simon Ellis, describes the Trend Lab as "a real step-change in digital delivery" and a "brand-new channel that provides the opportunity to capture, connect and deliver education-based, real time hair and fashion trends, as they happen."
Available for registered users, exclusive Trend Lab content will be accessible on Schwarzkopf Professional's eLearning platform in the form of hairdresser-led webinars. This platform provides the latest Schwarzkopf Professional innovations and 360° salon support for hairdressers around the globe. 
[Video: Schwarzkopf Professional]