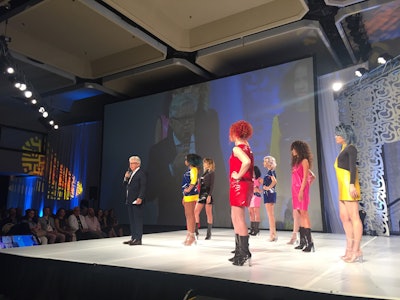 It was a star-studded affair as renowned artists and top salon owners such as Sam Brocato, Candy Shaw and Sonya Dove gathered for the 2017 Intercoiffure Spring Atelier, which was held at the beachfront Boca Raton Resort in Boca Raton, Florida.  Considered the most powerful and influential organization in the hairdressing industry, Intercoiffure is a members-only organization that features a roster of top salon owners, stylists and educators. The event kicked off with a cocktail party sponsored by Keune on Saturday night, where A-members had the opportunity to mingle with the Board over drinks.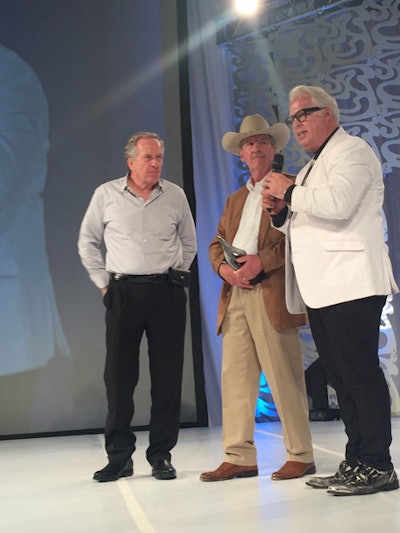 The first day featured a jam-packed schedule of presentations on the Main Stage, which started out with a welcome address from ICA President Frank Gambuzza, who surprised the crowd with some exciting news: Next year's Spring Atelier will be held at the brand-new Guest House at Graceland in Memphis, Tennessee!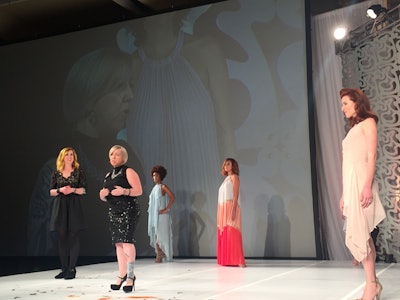 The exciting, fast-paced onstage presentations included demos by the PYURE Creative Team for Aveda; Dana Lyseng and Anna Vaul discussing the hot new hair color contouring trend by Wella Professionals; a live photo shoot featuring editorial looks with Health Grout, Carrie Stotts, Amit Abraham, Pepper Pastor, Min Kim and Jo Blackwell Preston for L'Oreal Professionnel; as well as renowned Australian stylist Sharon Blain's stunning Beyond the Braid presentation for Goldwell.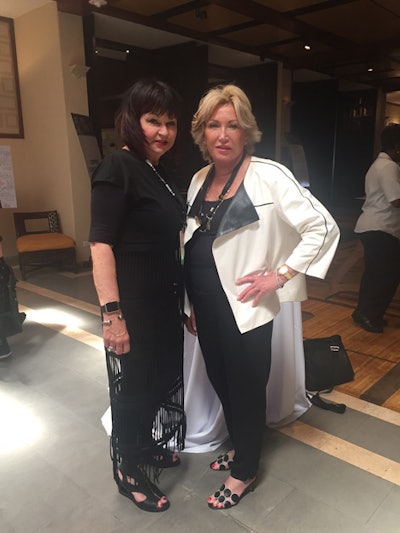 Other highlights included Sport Clip founder Gordon Logan being honored with the Presidents Award from ICA; an onstage chat with one of Intercoiffure's newest members, theFactory Founder DJ Muldoon; the announcement of the winners of the Nouveau Cut, Color & Texture Contest; and a special business presentation by Paul Mitchell's Jason Yates, Pete Catellanos and Robert Cromeans. The day concluded with a special U2 Gathering sponsored by Spornette for all new ICA members and partners, followed by an a neon graffiti dance party sponsored by Hairdreams.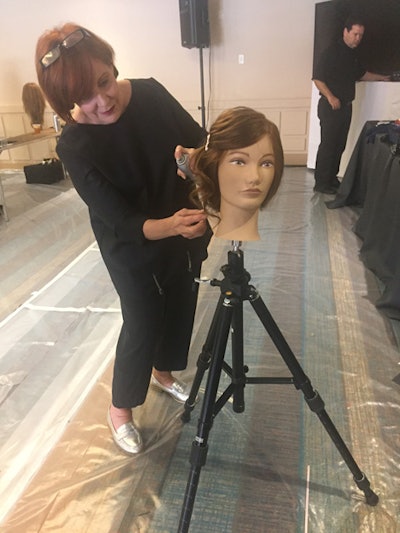 Day two of Intercoiffure consisted of hands-on classrooms and workshops in color, cutting and upstyling taught by Sharon Blain, D Muldoon, and Belinda Gambuzza and George Alderete, along with business presentations by Kenneth Anders, John McCormack and Johnny McCormack, the British Barbers Association, and Adam Broderick.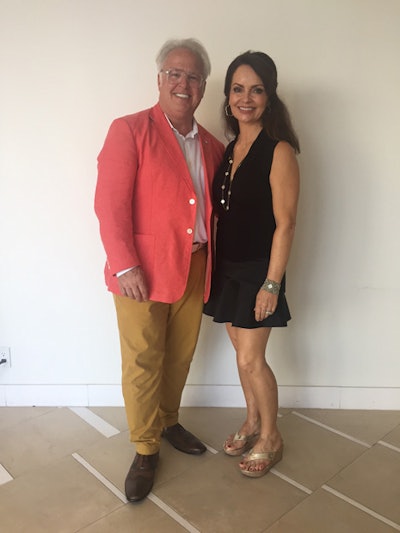 When asked about what Intercoiffure means to them and their favorite moments from this year's Spring Atelier, here's what several members had to say:
Lois Christie, former ICA president and owner of Christie & Co. Salon: "I've been a member since 1992 and I think it's important more than ever now. Intercoiffure is the only organization in this county for salon owners and it's one of the few where you can really trust each other and meet top leaders in the industry— that's what this weekend is all about."
Maryanne McCormack, founder of Visible Changes: "This organization is unbelievable. This weekend has been great because they hit on a lot of the problems that are going around and hurting all of our businesses, so we had a lot of ideas to share and that's what we do, we share. You always learn something—everybody is always open and if I have a problem, they know how to solve it. There are no secrets in this organization. That's what it's all about—friendship and being honest with each other.
Frank Gambuzza, ICA President: "This is my 28th year as a member and I can honestly tell you that out of the 45 years that I've been in the beauty business, joining Intercoiffure was the single best decision I ever made. I was star struck when I first joined years ago, and even serving them as their president, I still get star struck. This weekend had more of a plethora of a combination of intellectual property: brilliant speakers and hairdressers; to me it was the perfect mix. At the end of the day, we had the right mix of business, hair, and we had the right mix of difficult conversations. The humbleness, the brother and sisterhood of it is what makes it special, but this weekend—the whole weekend was one big highlight."
The 2017 Fall Atelier will take place from October 7 to 9 and will be held in a new location at the New York Hilton Midtown. For more information, visit intercoiffure.com.
[Images by Kamala Kirk]