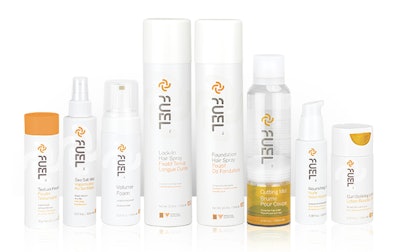 Beauty Elite Group, led by Owner and CEO Basim Shami, announced today (November 15, 2016) its acquisition of FUEL Hair for an undisclosed amount in a private sale. This acquisition marks the first salon-only brand to join the professional portfolio, including blowpro, sosilk and more.
Under its new ownership, FUEL Hair will maintain its DNA as a professional, prestige brand offering innovative formulations sold exclusively through salon distributors.  The new team will continue to offer education to stylists and expand its dedicated team of educators across the country.
"As a company looking to grow our hair and cosmetics acquisitions and licenses, FUEL Hair is a fantastic addition to our portfolio of professional brands.  Its proposition of catering to stylists' education is a unique niche that we're excited to expand," said Basim Shami, Owner & CEO, Beauty Elite Group. 
In addition to the FUEL Hair purchase, Beauty Elite Group continues to further increase its beauty credentials, closing a new venture deal with the blowpro brand and Kim Nimsgern, CEO of Casual Panache Inc., the creator of Click-n-Curl. The deal includes the launch of a co-branded, salon professional line set for distribution in early 2017 and features products and tools designed for professional stylists. 
"Beauty Elite Group is the perfect partner to take my brand to the next level in the salon industry," said Kim Nimsgern, CEO of Casual Panache, Inc. "I'm confident Basim's vast experience will create an impactful presence for Click n Curl among stylists and salon owners."
[Image: FUEL]