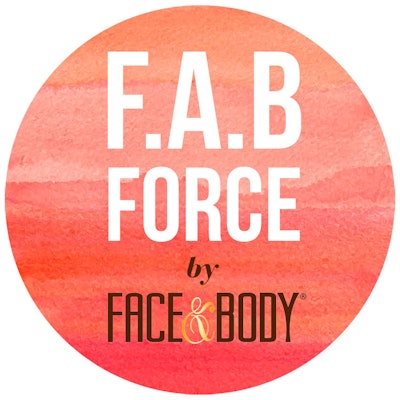 The spa, skincare and beauty industries are constantly evolving, and Face & Body aims to showcase the newest advancements every year. To capture and share these trends, the show is bringing in digital influencers from four unique skincare, spa and beauty blogs — Artistry by Megha, Capitol de Beaute, Oh! Nikka and Pinkklipstick. The four online influencers participating in Face & Body's F.A.B Force have a total reach of over 200,000 followers across all platforms and will be present at the expo hall to report on trends, as well as meet with exhibitors and attendees.
Meet the F.A.B. Force:

Megha Agrawal
www.ArtistryByMegha.com
Agrawal is a professional makeup artist in the Atlanta area. She has had a love for makeup for as long as she can remember — her parents say she asked for her first eyeshadow kit when she was 5 — and the rest is history. She initially started her own YouTube channel as a hobby, not knowing it could become anything larger. And now, 4 million+ views and 50,000 subscribers later, she is sharing her artistry with the world fulltime.
Venus Miller
www.Pinkklipstick.com
Pinkklipstick.com is a contemporary fashion, beauty, and lifestyle brand that documents current and classic trends for forward-thinking women and men of diverse backgrounds. Pinkklipstick.com showcases the personal style and lifestyle of Founder, Venus Miller, and features style, beauty and lifestyle trends from other influential sources. Pinkklipstick.com also features media coverage of local events, beauty and fashion reviews, interviews, and video tutorials.
Nikka Shae
www.OhNikka.com
A lifetime obsession with beauty products, fashionable clothing, spaces, places, and events led Texas native, Nikka Shae, to Atlanta, GA. Wife, mother, and social trendsetter, Shae embarked on the journey towards the creation of her website, Ohnikka.com, a lifestyle blog that covers events, beauty and more, in 2010. Although located in Atlanta, Oh! Nikka has been spotted wherever there is something fab happening.
Melanie Woodroffe
www.CapitolDeBeaute.com
Melanie Woodroffe is a skincare/beauty enthusiast, writer, blogger, creative designer, non-profit volunteer, and social media strategist based in Atlanta, GA. As an ambassador of Face & Body Southeast's new F.A.B Force, Woodruffe brings years of lifestyle, skincare and beauty expertise to the table, including being voted one of Atlanta's Top 50 Best Bloggers by Tastemaker Magazine, creator of soon-to-launch Cheers to Good Skin, style judge for Atlanta's Next Best, and many more.
For more than 20 years, the Face & Body event has brought industry professionals a top-notch, product-neutral Advanced Education Conference program, numerous networking opportunities and a leading expo. Face & Body Southeast will take place October 15-17, 2016 at the Cobb Galleria Centre in Atlanta, GA. Online event registration for Face & Body Southeast is now open. On-site registration will be available. For more information on Face & Body Southeast, visit www.faceandbody.com/southeast.