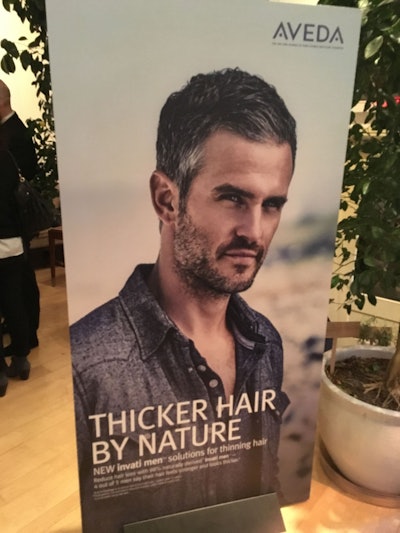 New York beauty editors were treated to an evening of crafty cocktails and delectable and healthy bites (think: green tea pomegranate vodka-spiked aperitifs, blue kale gnocchi and porcini flan black truffle dashi) at Bouley Botanical, a gorgeous living biodynamic greenhouse and events space, while they got the inside scoop on Aveda's newest hair care launch: Invati Men Solutions for Thinning Hair.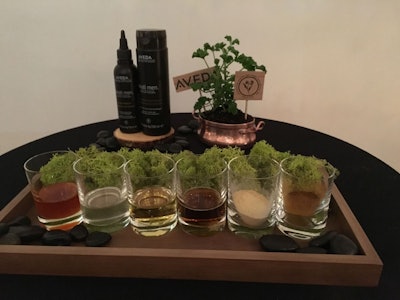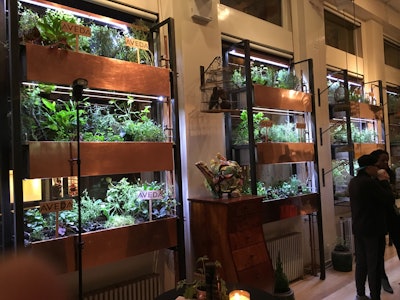 The evening kicked off with Chef David Bouley, who spoke about the power of food and how important pure ingredients are for health. Enter Invati Men, a 96-percent plant-derived hair care system that works to protect hair from environmental stresses while reducing hair loss from breakage, making hair instantly thicker and stronger. "Most men with thinning hair are dissatisfied with their current regimens and are looking for natural alternatives," says Yann Marois, Aveda Vice President of Global Marketing.
The easy-to-use two-step daily system consists of Invati Men Nourishing Exfoliating Shampoo, a lightweight cream that works to revitalize, energize and refresh the scalp while conditioning and strengthening thinning hair, and Invati Men Scalp Revitalizer, a leave-in treatment that improves micro-circulation and instantly thickens hair from the roots while keeping the hair you have longer. "The research has shown that in order for men to comply with the regimen it needs to be extremely simple," says Marois. "This solution will give men control back with their hair."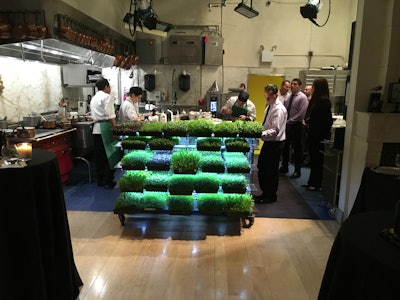 Aveda presenters also spoke about the in-salon retail experience where beauty pros can offer guests a complimentary 5-minute Scalp Camera Consultation and a gratis Revitalizing Scalp Massage Experience. "The camera shows you what's underneath the surface and makes people aware of what's going on with their scalp," explains Marois. "And Aveda [is all about the] sensory experience and aroma." Think: The Invati Men aroma consists of delightful-smelling essential oils and plant essences including certified organic cedarwood and fir. Score this new release April 1 ($35 for Shampoo and $65 for Revitalizer)!