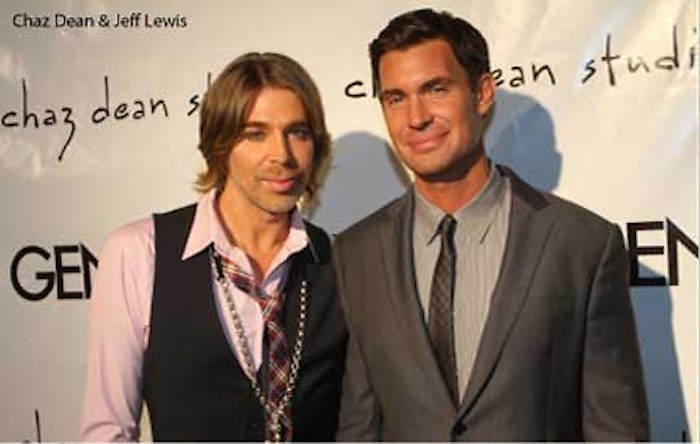 After an extensive renovation, in an event launching the latest issue of the magazine GENLUX, The Chaz Dean Studio was formally reopened.  Celebrity hairstylist Chaz Dean hosted the event with special guests including model Petra Nemcova and Rosalyn Sanchez of "Without a Trace".  Jeff Lewis, designer of the interior refurbishing, was also on hand and footage from the night will be used for the season finale of "Flipping Out".  
The event also offered the opportunity to bid in a silent auction for a special WEN set of products valued at over a thousand dollars, a New York Fashion week package, a spectacular Gucci dress, a visit to the set of ABC's "Dancing with the Stars", and vacation and spa packages in Las Vegas and Miami from the Mandarin Oriental and in Hawaii from Parc Waikiki Hotel.  The auction was held to benefit Petra Nemcova's charity the Happy Hearts Fund to aid in building schools in nations struck by natural catastrophe such as Japan, Haiti and Indonesia, from which Petra survived the terrifying earthquake and tsunami of 2006.
The Chaz Dean Studio's three historic 1920s Craftsman bungalows were gutted and completely transformed into an ultra modern salon reflecting Chaz's personal philosophy of beauty through health and serenity with entirely new custom made furnishings, fixtures, lighting, hardware and accent pieces, all carefully selected from local sources and artists.  
Images courtesy of Mannfolk Public Relations.