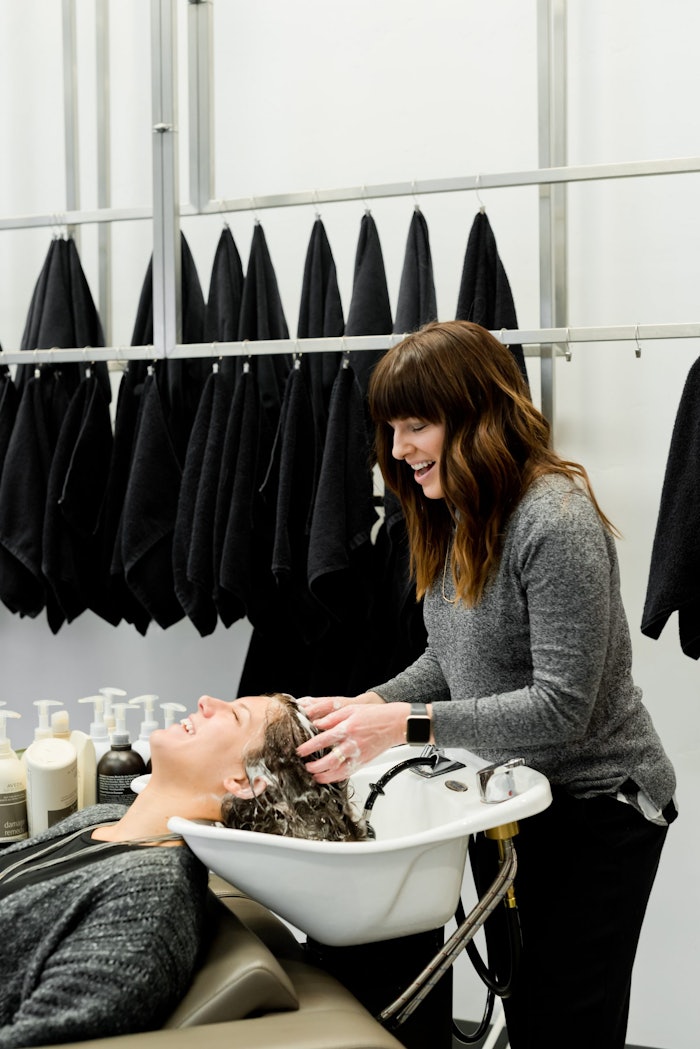 Perhaps the single most important thing to remember – especially as we recover from this pandemic – is to leave your clients feeling happy and refreshed after their salon service. 
If you can send your clients home with a positive emotion tied directly to you, your salon, and the overall experience, clients will automatically want to replicate this feeling and return. There are many effective ways to do this, and one example is through thoughtful retailing.

You do not have to hard sell anything to your clients. Simply let your clients know what products you're using on their hair throughout their service. Aromatherapy products are always a good choice because they are actually proven to make the client feel specific emotions, whether it be invigorated or relaxed. Oftentimes clients will enjoy a particular fragrance and make mention of it. This is the perfect opportunity to mention the product and the benefits it provides for the hair or scalp. Your language doesn't have to be "sales-y." Just speak authentically and from the heart. If you are careful to select products you really believe in, you should have no problem educating your clients and ultimately selling products.

Another idea is to ask open-ended questions towards the end of your client visit.  You might ask "What products do you need today?" You don't want to ask, "Do you need products?" because this gives clients the opportunity to just say "no.' Ask questions that require a more thoughtful answer. "What fragrances do you prefer in your hair care products?" is another good question. Keep note of what clients purchase from you so that you have a record of what they've used and what they've liked/disliked. You can use this information to discuss or select products during their next visit. 
Ultimately, when a client purchases a product from you, he/she will use it and think of you or your salon. Hopefully, they'll enjoy the product and purchase from you when they need to replenish. Do not ever use products that can be found in a grocery or drug store. These products are lower quality and often times damage the hair. Educate your clients on what makes a product higher quality and why it will work better to maintain the strength and health of the hair between visits. Selling quality products that deliver true benefits is one more way that clients will be left feeling positive following their salon visit. 
Bottom line…education and authenticity are key when retailing product. To the majority of your clients, you are not a salesperson, you are a trusted friend who happens to provide professional services for their hair. Just be yourself and be honest…the products will then seem to sell themselves!