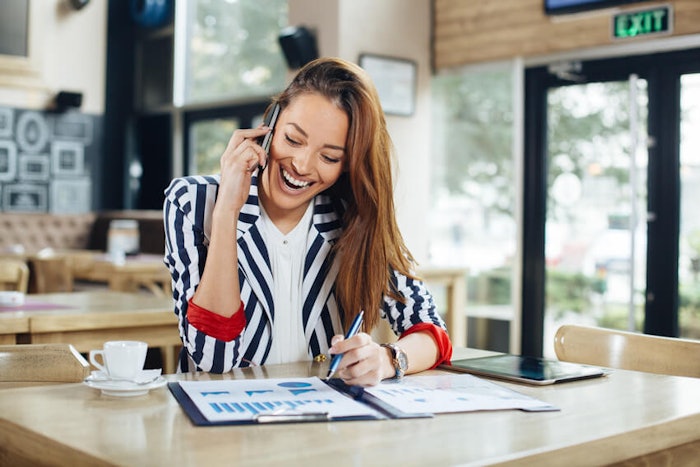 COVID-19 is still surging. Many states and regions are tightening safety restrictions. 
If your salon/spa is busy with high productivity rates and decent cash flow, kudos and keep doing what you're doing.
However, if like many others, your salon/spa is not as busy as it was prior to COVID-19, experiencing low productivity, and cash flow has become scary — it's time to get seriously aggressive.
Client referrals

is still the gold standard for new customer acquisition.

But it can be more of a drip feed of new business than a fire hose

.

Traditional print advertising and direct mass mail

is too expensive with low response rates.

Groupon

— Your service prices are seriously discounted and it's extremely hard to retain Groupon buyers.

Don't do Groupon

.

Email marketing to your client list makes sense —

if you use the right tactics.

The problem with email marketing is that everyone's email box is pummeled with marketing and spam

. 

Social media is a powerful tool —

if you know what you're doing. Facebook is a pay-to-play game that is far more complicated than just doing posts. Instagram is all about becoming an influencer to get seen.

To work, both Facebook and Instagram demand significant time, expertise and attention

.
If your salon/spa productivity rate is 60% to 70%, it's time to get aggressive. 
If your productivity rate is 40% to 59% — it's time to get SERIOUSLY aggressive. 
So, what does "seriously aggressive" mean?
All of the previously mentioned marketing tools are viable but are lacking in one critical factor — personal one-on-one contact.
Seriously aggressive means making phone calls to clients in your database.
When your business needs more client traffic and sales, talk to your clients. Ask them to make an appointment. Let them know your salon/spa is safe and practices all safety protocols. 
Realtime example: Canary Salon is located in downtown Seattle, WA. With so many office workers working from home, and many businesses closed, like many city centers, downtown Seattle is far from the bustling city it was prior to COVID-19.
Canary Salon had a tough summer and September revenue was far from breakeven. Owners Heather Strock and Carly Eathorne had to do something quickly to get busy and get cash flow positive. 
Canary Salon is a coaching client of Strategies. Our recommendation was to start calling clients. And that's exactly what they, Heather, Carly and their employees started doing. 
From Heather Strock …
Emails never did anything for us. We picked up the phone and started calling every client. It's been time consuming, but with our low productivity rate, we had the time available.
We wrote scripts, practiced with our whole team, and everybody is making the calls during their downtime.
We've barely made a dent in our whole list, but have added over $7,000 to our revenue in the four weeks since we started calling clients.
It was really important to our success to approach it as "we are calling as a service to you to help get you booked." Happily, many clients really did see it that way and thanked us for calling.
Our first wave of calls went back one year. Eventually, we'll call every name and number on our list. What do we have to lose?
Heather and Carly were kind enough to share their phone scripts:
If the call goes to voicemail …
Hi [CLIENT NAME], this is [YOUR NAME] from Canary Salon. I hope you are doing well. I noticed it's been a while since we've seen you at Canary, and I would love to help you book your next service! I'll be following up with you over text with a few upcoming opportunities for a haircut, and you are always welcome to reach out to us, either by phone call or text, at XXX-XXX-XXXX, and online booking is always available as well. Again, I hope you are doing well, and look forward to seeing you soon! Have a great day.
If the client answers …
Hi, this is [YOUR NAME] from Canary Salon, how are you? I'm reaching out because it's been a while since we saw you at Canary, and I would love to help you book your next service. 
If the client says, "It's not in my budget" …
Do you happen to work in the service industry? If the client answers, "Yes" — Awesome, we can offer you 40% off services with our stylists.
Client says, "Not interested, going elsewhere" …
No problem. When you're ready, we'll be delighted to welcome you back to Canary Salon. Is there anything else I can help you with today?
If there is an opportunity for a review request …
If you would like to support us, and any local businesses while isolating, you would be a real hero by leaving online reviews. Times are a little crazy right now, and your community businesses appreciate any support you can give us.
If the client asks about safety …
I'm so glad you asked. We take safety very seriously, which is why, unlike many other salons, we continue to operate below XX% capacity; additionally, we have strictly enforced cleaning, sanitation, and mask protocol. Is there anything that I haven't mentioned that you are concerned about?
If the situation escalates …
Thank you for bringing that up, what are some times you are available to have management follow up with you about that?
Here's my challenge to you: If your productivity is 70% or less, you have plenty of hours — repeat, HOURS — available to make phone calls to clients. Calling clients is a hell of a lot more productive than employees sitting around waiting for something to do.
Just last week, Heather Strock said two important things:
"All of our employees are excited to be doing phone calls to clients."

"Since we started calling clients, we're seeing an upswing in online bookings."
These are challenging times that call for seriously aggressive measures to drive productivity and revenue.
Calling clients on the phone is no more difficult than wearing a mask.
Do it.
For more information on Strategies Coaching Services and The Strategies Business System for salons/spas … go to www.strategies.com