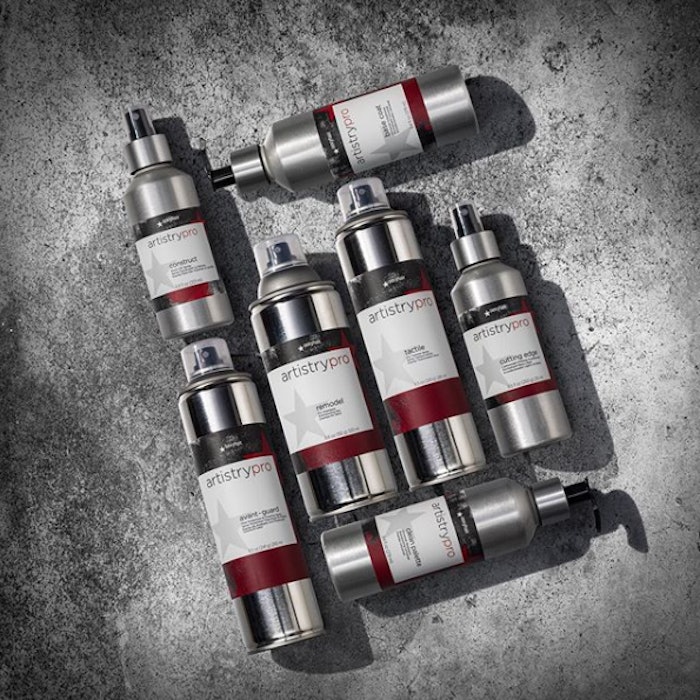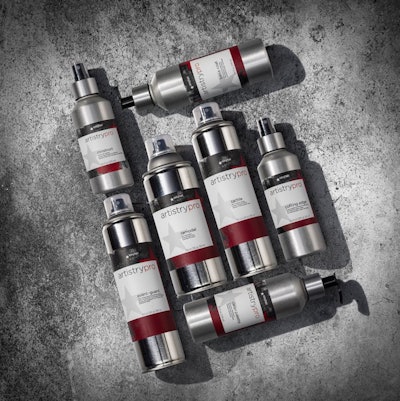 Sexy Hair knows that the salon community is resilient. The philosophy that we're stronger together is a cornerstone of the industry, and one of the many attributes that makes it unique. While rebuilding and healing is an uphill process, the pro-beauty community is helping ease the industry's burden by giving back to stylists.
During the coronavirus pandemic there are companies making a true impact on the pro community. The Professional Beauty Association (PBA), for instance, created the COVID-19 Relief Fund for licensed pros in immediate need, offering $500 for bills and survival. Sexy Hair is also giving back, both through its PBA partnership and a salon-specific retailing opportunity with the launch of the artistrypro line. Designed by stylists, for stylists—and available to consumers exclusively through stylists—this is the brand's first pro-only line.
RETAILING OPPORTUNITY
"With artistrypro, we're bringing professional products back to the salon," says Stephanie Polansky, director of education. The line was created to support small salon owners and booth renters, giving them access to high-end products that can only be purchased in the salon and not discounted. "The products were developed, tested and approved with our visionary, marketing and education teams. No product formulas were approved unless all groups agreed the formula was superior and something all stylists would absolutely love," she explains.
"We heard that stylists wanted a professional line that would only be available in salons, and we listened," notes Sloane LaMartina, director of corporate communications and social media. The packaging, which is made from recycled steel and aluminum, is a definite standout on shelves.
"With the onset of this global pandemic, the timing of this exclusive line couldn't have been any better," adds LaMartina. "The stylist community is suffering because of the closing of salons nationwide and there is a need to make up for lost revenue. Artistrypro provides a boutique line for stylists and salon owners to retail to their clients. In addition to national advertising, we have an exclusive artistrypro salon finder on our website that lists all salons carrying the line in their area to help drive store traffic."
RECOVER LOST REVENUE WITH RETAILING
There's no denying that one of the best ways to recover several months' worth of revenue is through retail product sales. "Never let customers leave your salon without telling them they need at least one or two products," advises general manager Caleb Foltermann.
To get clients interested in the product, start a dialogue about which products you've used and how it benefits them. Foltermann also suggests taking time to learn a new hair technique and up-selling clients when they come in for a related service, like adding a braid to a blowout. Another way to recover profit is to work extended hours. "Your clients will be more than ready to get back in your chair! Be prepared to (temporarily) extend your schedule to help your customers receive a service faster while helping you catch up on some of the lost revenue," he advises. Just be sure to adhere to your state and local laws.
STYLIST SUPPORT
Sexy Hair recognizes the last few months have been devastating and remains dedicated to the salon community. "We are with you and we support you," says Foltermann. "As we emerge from this crisis, the salon industry will continue to bring beauty and love to our communities. If there is anything that Sexy Hair can do to help you or your salon, please let us know."