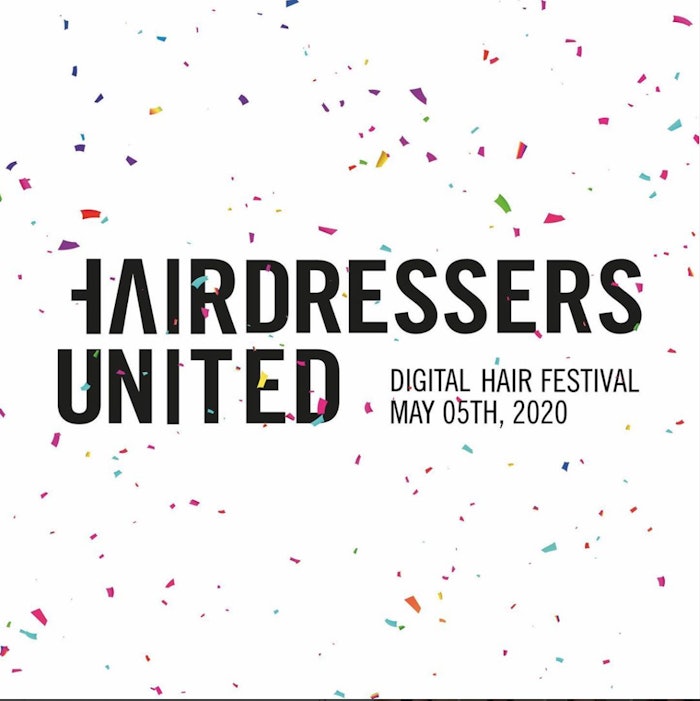 While there has undoubtedly been much suffering and turmoil as a result of the COVID-19 pandemic, there have also been bright spots of unity and support. Case in point: Hairdressers United, a digital 24 hour charity hair festival, sponsored by Henkel Beauty Care Professional Brands. In solidarity with the hairdressing community, the unique concept brings together some of the world's biggest hair and beauty care pros under one digital roof. The 24-hour live-stream event will begin in Australia and move its way west across 13 time zones and 19 countries to the Americas, and will feature 36 hair artists representing 9 brands and 8.3M fans. The event begins Monday, May 4 at 10 PM Pacific/1 AM Eastern and be watched here: https://www.youtube.com/watch?v=X_zW0zLSZJg. You can also connect via Instagram and Facebook. 
This event will showcase some of the globe's most talented artists in real time celebrating the diversity and cultural differences in each country and how that translates to hair, as well as a variety of educational and creatively inspiring content that will showcase hair coloring how-to's, including blonding, balayage and blur techniques; cut and styling inspiration, including barber art; updo tutorials, including bridal and braiding trends; and so much more. 
Henkel is taking it one step further by making this a charity event, aiming to raise funds through user engagement and donations during the live stream. Any revenue will be given back to the community, with up to $109,000 matched by Henkel and the Fritz Henkel Foundation; regions will also have the opportunity to promote where the funds will go. Additionally, this first-of-its-kind hair festival also aims to set a new GUINNESS WORLD RECORDS title on May 5, 2020, for the "longest online hair education seminar streamed over the internet" – something that would be an amazing achievement for everyone involved (for years to come!). 
Just some of the dozens of featured artists include Linh Phan (@bescene) and X-Pression (@xpresioncreativos) for Schwarzkopf Professional;  Larisa Love (@larisadoll) for JOICO; Kenra ambassador Lo Wheeler (@lo_wheelerdavis); Sexy Hair ambassador Antonio Estrada (@antestradahair); Pravana ambassador Taylor Rae (@taylorrae_hair); Alterna ambassador Paul Wintner (@wehostylist); and last but not least, #MyDentity Co-Creator, the one and only Guy Tang (@guy_tang).