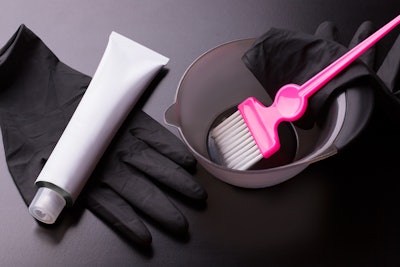 We live in exciting hair times. From soft root smudges and Easter egg pastels to bold holographics and in-your- face neons, anything goes these days when it comes to haircolor. Techniques run the gamut as well—foiling, teasy lights, painting—and let's not discount looking like a million bucks with the money piece trend. But what happens when color goes awry? We asked seven specialists to explain the biggest mistakes colorists make—and, more importantly, how to fix them.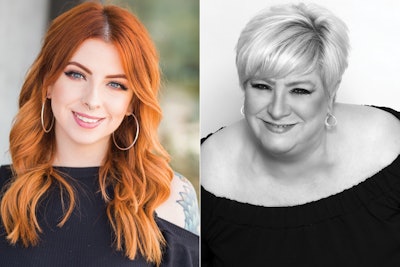 Nicolena DeVito, Brand Educator, Kenra Professional
The Mistake: Not suggesting new color ideas
In my experience, the No. 1 reason clients leave their stylist is because she or he can no longer offer new options for how to keep tresses looking fresh. It's easy to get complacent or fail to check in every time regarding hair challenges the client may be facing. After months or years with the same guest, we often forget to ask those all-important questions: "What do you like about your hair?" And, "What would you do differently?"
The Fix: Get inspired! Stay up to date on the latest techniques and hottest trends, especially via continued education. That will prevent you from going on autopilot when formulating color. Always check in with clients and offer a new look. Even if they decline, they'll feel heard and important—which ultimately keeps them in your chair.
RELATED: The ColorDesign Artistic Team Shares How to Create a Chili Pepper Color
Jean Lyons, National Educator, ColorDesign
The Mistake: Failing to communicate
Some stylists take on a color challenge that's too risky for a single session. Others may fail to understand or explain what's possible to achieve in just one visit. Today's trends have created new color- removal challenges. A client may mistakenly believe that because a fashion hue was covered with a darker shade, all previous colors were removed from the hair, which isn't true. Attempting to push hair beyond its limits or lighten color without first understanding previous history can destroy hair's integrity.
The Fix: Start every session with a thorough consultation. Depending on hair length, you might be required to obtain several years of history. Having guests fill out a printed questionnaire can ensure you're both on the same page, while kicking off recordkeeping for future reference. It's critical to understand your client's expectations, and then clearly express what can be accomplished during each visit, to avoid potential miscommunication.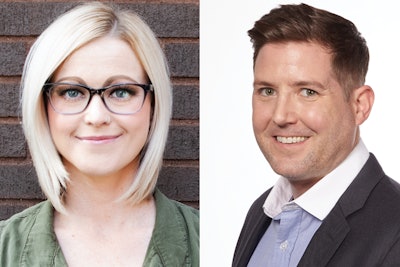 Jessica Ogden, Education Director, framesi
The Mistake: Skipping the strand test
Many stylists have their daily books perfectly laid out, leaving very little room for impromptu colors, cuts—or even lunch! The strand test often gets skipped, which can be problematic. Performing a patch test is your best defense against making color mistakes or compromising hair's integrity. It can also be a valuable learning experience for guests.
The Fix: Rearrange schedules to incorporate this essential step when you, as the pro, feel it's required. It might mean the difference between top color results and hair that has been pushed beyond its limit. Many brands now also offer quick-result strand tests, like framesi's Strike4. These at-iron processing sheets reduce processing time from 20 minutes to 20 seconds while still protecting strands.
RELATED: Celebrity Colorists Share Their Star-Worthy Formulas
Mike Petrizzi, Artistic Director, Zotos Professional
The Mistake: Forgetting to zone
Using a single formula from shafts to roots is a common error. When we forget to section hair into three different zones, we also fail to take into account that roots take color vibrantly, with tons of warmth. That happens less toward the mid-shafts. Porous ends grab cooler and darker than the rest of the hair.
The Fix: Stop doing a single formula from roots to tips. Have a blonde that looks hollow at the roots and grayish on the ends? Add a touch of gold to your gloss as you go down the shafts. Want a red with bold spice on the bottom, sans dreaded hot roots? Lighten and warm your mix while progressing downward.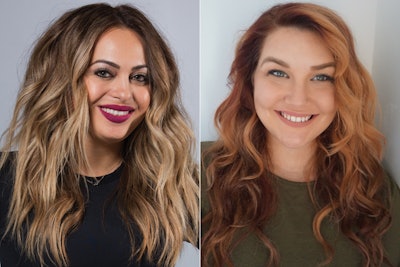 Noora Ahmad, Global Artist, @Guy_Tang #MyDentity
The Mistake: Balayage blunders
When working with balayage, I've observed a lot of colorists who don't hold hair with enough tension, so strands aren't maintained in a at panel. Further, some tend to push too hard into the hair when painting, which causes spots and zero blend.
The Fix: Think of it this way: Balayage is meant to be surface painting, so holding hair taut is key. Ask clients to help by keeping still and minimizing their head movements. And be light-handed with the brush. You can always add more product later. Here's the rule: The less product you apply, the more minimal the lift. The more you layer, the greater lift you'll get.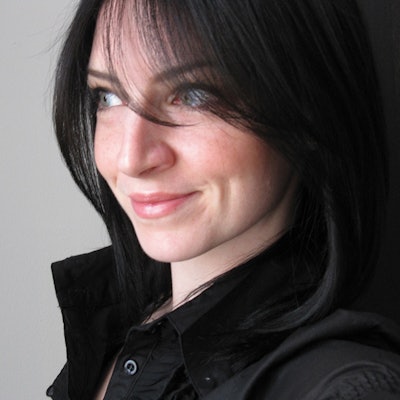 Lisa McAuliffe, Senior Educator, Product Club
The Mistake: Incorrectly formulating gray coverage for redheads, resulting in muted end results
I used to believe it was essential to add gold to a formula for redheads, or substitute a natural shade in place of gold when aiming for a cool red, but over the years I realized that didn't provide the intensity I wanted. If my desired outcome was bright copper, adding gold didn't work, since it read visually as "gold copper" rather than rich red.
The Fix: Add increments of a darker level to your formula, instead of using gold or natural, to provide extra coverage and depth. Here's my go-to breakdown:
25 percent (or less) gray: 1/4 level darker than the desired level of the desired shade, 3/4 level of desired shade, 50 percent gray: 1/3 to 2/3 ration, 75 percent (or more) gray: 1/2 to 1/2 ratio.
[Images: Courtesy of brands and artists; Bigstock]
This story first appeared in the December issue of Beauty Launchpad in The Colorist section. To receive the magazine, click here to subscribe.