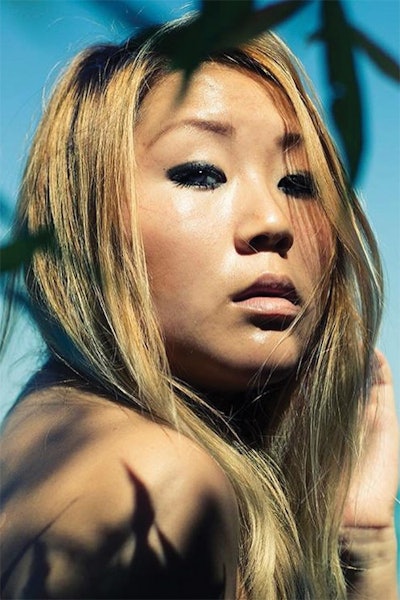 Jessica Gadzalinski puts an extra twinkle in her clients' eyes by boosting flutters with lush lash extensions. after 10 years as a fashion and beauty photographer, Gadzalinski decided to expand into the professional beauty industry and earn an esthetician license. Just seven months later, the NovaLash brand ambassador went on to win the LASHoff 2019 fans' choice award. Here, she answers your lash queries.
Why did you start lashing? —@marlynmontoyaa
My background is art and design, but in 2017 I decided to go back to school to get my esthetician's license. When I learned about lash extensions I thought, "I could maybe do this!" Lashing truly is an art form in itself, and to see a blank canvas of lashes turn into a full set two hours later is incredibly gratifying.
How do I get the glue not to harden quickly in a salon? Air purifier? Any suggestions? —@vanessastylist88
Being able to monitor the temperature as well as the humidity of the space you work in helps greatly. Depending on your location and time of year, a dehumidifier will help. My motto for humidity is "low and slow" or "high and dry!" I always cure my Platinum Bond adhesive with distilled water to ensure the guest is leaving with dry lashes.
RELATED: Get To Know Raylene Cravens, 2019 NovaLash Lash Artist of the Year
What gave you the push to apply for the NovaLash LASHoff competition? What did competing in the competition mean to you? —@sarahanne_barham
I entered the LASHoff competition on a whim, without any expectations other than to say I did it. I, like a lot of people, think pretty critically of my own work. My team at @savoyesalonspa really encouraged me to submit—they're an incredible support system and group of women. Winning the 2019 Fans' Choice means a ton to me, especially after having only had about seven months of lashing under my belt when I applied. I highly encourage anyone thinking of doing a competition to just go for it!
I've been lashing with Classic sets for only five months. When can I get certified in Volume? —@idream_jeannie
Volume will definitely elevate your lash game and give clients more options! I would recommend being able to complete a Classic set and fill within a reasonable amount of time and make sure you're comfortable with proper isolation and separation before you start a Volume course. Then, once you start working with Volume sets, practice, practice, practice.
RELATED: Educate Your Clients on the Importance of Proper Care for Irritated Eyelids
Which do you prefer: Classic or Volume sets? —@glowbeautyfelix
I do mostly Volume sets, but always love a good Classic. After a thorough consultation based on a client's overall lifestyle (including maintenance and budget), I can determine if a Classic or Volume lash service is best.
What's your favorite lash curl? —@lashesbyneicole
I usually use a mix—either C and D or B and C—depending on what look the guest wants. I love creating a textured design.
Any suggestions for attracting new clients? —@vanessastylist88
Clear, bright before-and-after photos of your own work are a new client's dream! Utilize social media to interact with possible clientele and be sure to use local area hashtags when you post. Educate—you are the expert!
[Images: Courtesy of Jessica Gadzalinski]
This story first appeared in the July issue of Beauty Launchpad magazine. To receive the magazine, click here to subscribe.