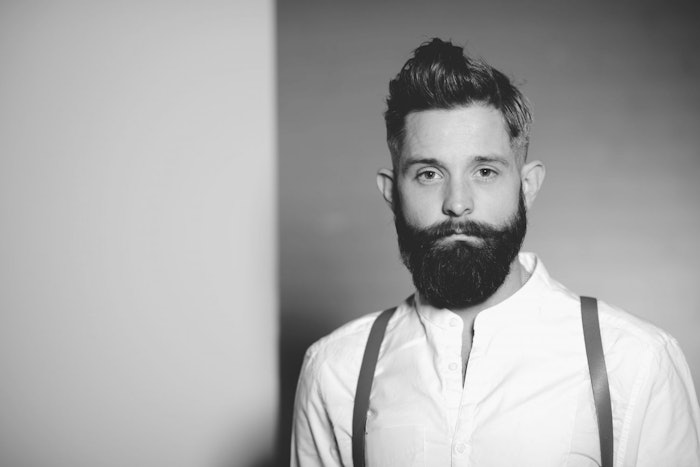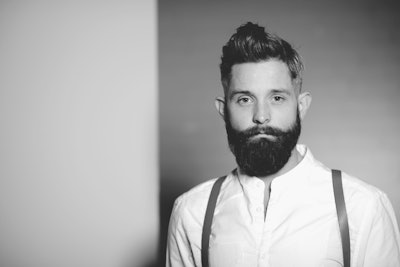 Barbering has made a big impact on the hair scene in the past few years. But I wasn't sure if it was a quick-burning fad, or an emerging industry we should get behind. I thought, who better to ask than Jesse Linares, Sam Villa ArTeam Member and Stylist at Lunatic Fringe. 
Jesse shared the following with me:
In today's world of hair, nothing has been more explosive than the growth in men's business. Barbers arose as a heretofore-unheralded commodity, showing skills that blew cosmetologists' minds. And they propelled men's cutting into social media in a way that drove trends, created jobs and made superstars. Male-focused health and beauty brands continue to pop up, and the consumer just can't get enough. Behind the chair, tight fades and other haircuts requiring skilled use of clippers are now securely fixed as staple items in the repertoire of the working hairdresser. The fade is here to stay.
However, all trends must yield to the next, and longer hair has found its way back into the spotlight. Commercial and celebrity imagery showing looser, natural textures is permeating the interweb, and if it isn't happening already, our trend-watching men will be lengthening their intervals and relaxing those fades a bit.
In my salon life, some of my dudes are now pulling their haircuts back to 4-6 weeks. This is partly due to them getting tired of seeing me every three weeks to maintain their tight cuts, and partly due to men's trends calling for more effortless looks. What seemed at first to be a loss in business has turned into expanded retail opportunities and improved relationships with my guests.
Putting a six-week life expectancy on a tight fade seems like a tall order. Or so I thought, until one of my guests talked about how he felt like he had two haircuts between visits – one at the beginning, and one at the end. We took this "double identity" idea and ran with it, finally designing two looks for him: a sleek pressed-down look for his fresh fade, and a tousled, natural look for his four-to-six-week growth (our celebrity-concept model was Henry Cavill). I taught him how to style it both ways, using different products and heat applications for each look. This partnership has resulted in the sale of hot tools and an ever-growing arsenal of products – as he becomes better and better at styling his coif. These days, he often sends me pics of his daily 'do, and when he's in the salon he usually insists on styling it himself.
One of the biggest mistakes I've made with men is assuming they weren't interested in working with their hair. Today's modern man knows that effortless appearance is the result of vigorous effort, and they're willing to put in the work. Being sure to inform and educate each guest (male or female) of the products, techniques and tools I'm using to achieve their look makes sure they're engaged in what's happening to them – instead of looking at their mobiles or having non-value-added conversations. This sort of real engagement makes people naturally inquisitive, which allows me to offer styling tips and retail advice.
The hairdressing field is becoming increasingly competitive, and the secret ingredient to retention is VALUE. Value is intangible, personal and a gift. Anyone can give a decent cut or color, and good hair products can be found everywhere. Value becomes attached to these things when the guest walks away feeling special, like something unique happened just for them.
So, while the barber trend is not "fading" away—it is relaxing a little, and our men may find themselves in flux until a new trend is firmly established. How will you focus on providing continued value to their visits, and continue to keep them trending and profitable?
That's my man Jesse, I love his positive approach to everything and really respect his expertise in the barbering and men's market!
Aspire for More!
Sam
Image Credits:
Hair and Photo - Andrew Carruthers, Educator Director for Sam Villa
Wardrobe - Michelle Boucher
Model - Ty Ford