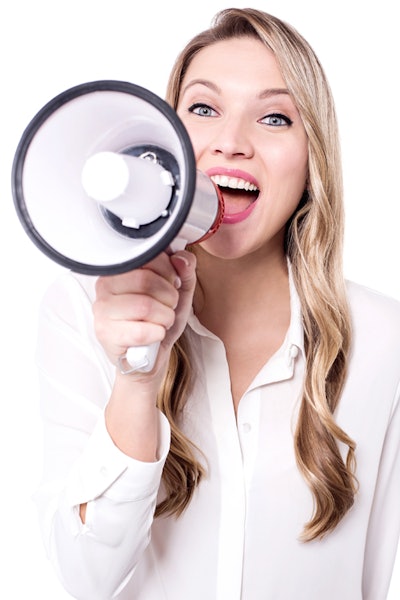 So you want to be a brand ambassador? Manufacturers share tips on landing and thriving in this coveted position.
Have an undying passion for a product line, sharp sales skills, natural charisma and tip-top technical know-how? You may be the ideal brand ambassador. Landing this position offers a slew of perks: travel, networking, sharing your knowledge, and the opportunity to elevate your own profile and performance. Here, manufacturers share the key traits and responsibilities of successful brand ambassadors—and how to get your foot in the door.
RELATED: Larisa Love Joins Joico as Exclusive Ambassador
Know Your Stuff. First, display genuine passion for the brand you want to work with. "Love the products and be knowledgeable about using them, proficient in your skills, and good at selling," advises Angel Del Solar, cofounder and managing director of 18.21 Man Made Grooming. "Be a very good communicator and listener with no ego, and be willing to continue learning."
Get Their Attention. Social media publicizes your work, boosts your online profile and catches the eye of recruiters. "If you reach out by email, send links to your social media," recommends Jennifer Weiderman, VP of marketing and education for Sexy Hair. "We look at potential ambassadors' Instagram pages to see their work and number of followers."
Seek An "In." Some brands pluck ambassadors from their own educators. "Educators' responsibilities include field training, education seminars, and platform work or technical support at hair shows," notes Alma Lopez, director of education for Farouk Systems. "We then have advanced training for educators to be brand ambassadors or stage artists." Alternatively, reach out to brands through your sales consultants/distributors, or introduce yourself at shows. "If the company has an educational head, contact them," Del Solar suggests. "At shows, if you meet an educator and like what they're doing, ask how you can become a part of their team—or try to be an assistant, working backstage and helping out."
Hone Your Persona. Manufacturers seek an on- trend, professional image, but you'll also need to be comfortable on stage. For example, Weiderman explains that ambassadors are responsible for public-facing duties like how-tos and "get the look" videos, Facebook Live events, onstage appearances at trade shows, and speaking at sales meetings. Ensure that your presentation skills are on point!
Breaking In
Anna Cantu landed a dream position as Farouk Systems Global Artist. Here, she shares her top advice. 
• Doing great hair is important, but tag the brands and products you use across all your social platforms.
• Choose a brand with products you love and fully believe in. It will feel much more organic and resonate with your audience, as well as the brand itself.
[Image: Getty Images]