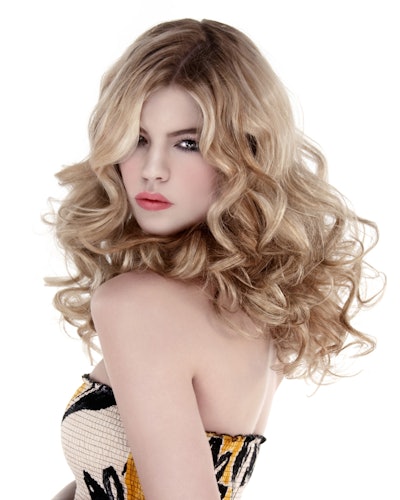 Whether you prefer to learn hairstyling by watching a video, reading a book or looking at photographs, Style With Knowledge has all the answers on how to achieve the Perfect Blowout for any client with any type of hair.
Eric Fisher and his team at Prosper U in Wichita, KS, developed Style With Knowledge, which provides young professionals or beauty students with the tools, techniques and tips to master the hottest salon service today – blowouts.
"A client doesn't always know if they got a good haircut, but they always know if they got a good blowout," says Fisher about the purpose behind Style With Knowledge. "For beauty professionals to be successful in today's competitive salon market," adds Fisher "it is essential they know how to do a perfect blowout and how to finish a hairstyle. Style With Knowledge is the secret weapon to help beauty professionals build their clientele and income. Plus, we made it fun to watch and easy to learn."
As a salon and school owner, plus the leader at Prosper U which provides education for other schools and directly to salon pros, Eric recognized a need in the industry for a complete styling and blowout program.
Style With Knowledge offers the essentials, and step-by-step tutorials, for completing current in-demand hairstyles for clients of all ages. It's all about how to do better blowouts, better finishing and better hairstyling overall. The program also touches on hairstyling work for photo shoots and backstage at fashion and runway shows.
The contents of the complete Style With Knowledge program include:
Insider knowledge about the key elements of styling hair
The very best blow dry tips
Steps for a killer blowout
 A series of instructional, brief and easy-to-follow videos
An inspiring book with master-level insights from Eric Fisher
The Style With Knowledge Book and DVD program are available in the Prosper U store and the videos are available for rent at SWKrentals.com. "We wanted to make learning easy and inexpensive for beginners and accomplished stylists looking to update skills," says Fisher. "That's why our videos are offered for rent – at just $1.99 each—so they are affordable for everyone and can be purchased individually or as a group, depending on the stylist's need-to-know."
Style With Knowledge is for any beauty student, stylist, salon educator, salon owner or salon chain wanting to further develop their skills and grow their business. For more information about Prosper U and the Style With Knowledge program visit myprosperu.com.
[Image and video courtesy of Style with Knowledge]