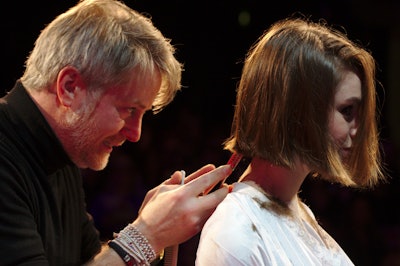 Celebrity hairdresser Mike Karg invites Marco Pelusi to join him at KARG Unplugged 2018 in Zurich, Switzerland
Celebrity hairdresser and pioneer in the art of dry cutting Mike Karg grew up in Switzerland, and after building his brand in the U.S. for decades, he relocated to Zurich where he has been producing KARG Unplugged since 2003. Designed as "pure education" that features nothing but beautiful, wearable hairstyles, the event includes cutting, coloring, finishing and styling. Over the years Karg has invited colorists like Jo Blackwell, Patrick McIvor and George Alderete to join him onstage. This year he asked celebrity colorist and educator Marco Pelusi to present hair color trends for Spring/Summer.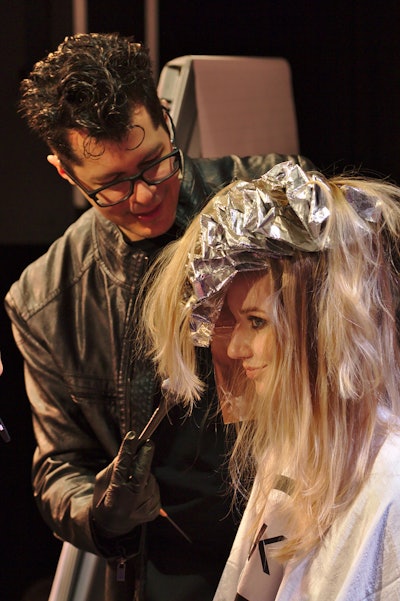 Pelusi shared his Marco Signature Hairlighting Strategy on four models, demonstrating the latest trends for Spring/Summer: Honey Golden Blonde, Caramel Ombre and Honey-Rose, this season's answer to rose-gold. Think of it as a lighter, paler shade of red with highlights. "We're ready for warmer blondes again," says Pelusi, who contends that women are looking for alternatives to the cool, platinum shades that have been so popular.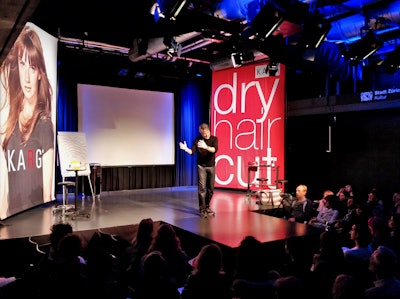 Karg demonstrated his signature techniques for creating modern silhouettes for men and women. "Trends come and go," says Karg, who eschews tricks and gimmicks to focus on easy techniques for executing fashion-forward hairstyles that put money in your pocket and keep clients coming back for more. —Marianne Dougherty