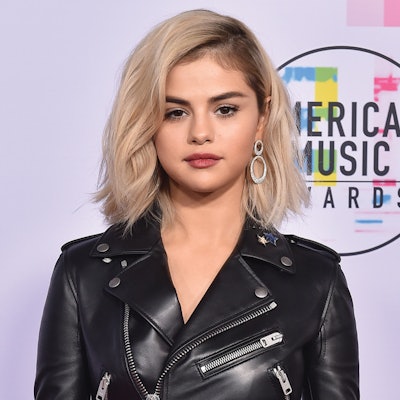 Robert Santana, Matrix artistic director and Latin Expressions team leader, discusses the dos and don'ts for successful color results.
This season there are more hair color options than ever before, and clients of all hair types and hues want to be on board with the latest shade sensations. We know that when working with dark hair, pre-lightening is almost always required to produce beautiful fashion and metallic shades. Here are three tips for success:
Don't get stuck at level 7.
RELATED: Redken Artist Rebecca Taylor Offers Her Top Color Tip and What Drives Her
When lifting dark hair, the process often gets "stuck" somewhere between levels 7 and 8. But for clear, vibrant results, we must pre-lighten to levels 9 or 10. If the lifting isn't complete after the 55-minute processing time, don't panic. Simply squeegee the lightener off the hair, mix up another batch of lightener (always include Matrix Bond Ultim8 to protect the integrity of the hair), and reapply. You can leave this second application on for the full 55 minutes if necessary, but be vigilant. Check and re-check frequently to be sure you don't overprocess the hair.
Tone on dry hair.
I never tone or glaze at the shampoo bowl. I always bring my guest back to my chair, dry the hair completely and then apply the toner. This is for two reasons. First, dry hair allows you to better assess the level of lift so you can create the perfect toning formula. Second, I find damp hair prevents me from achieving the purest possible saturation of tone—it produces a somewhat hazy effect. It takes longer, but when I explain to my guest that my process will produce more vibrant, even, lasting and reflective results, she's all in!
RELATED: Behind the Scenes at Coachella with Redken Artist Heather King
Dial down the heat.
This is so important—heat is color's enemy! A too-hot iron will "blow out" a beautiful color result, especially pastels, causing yellowing and fading. Help defend hair by always using a thermal protectant like Matrix Style Link Heat Buffer.
[Image: Getty Images]