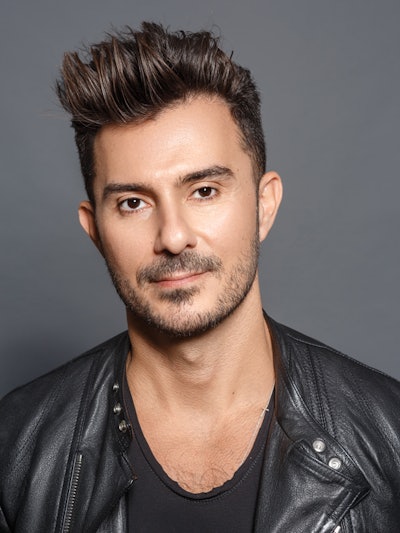 The celebrity stylist tells MAN about his marketing background and where he finds inspiration. 
How did you get started in the beauty industry?
Doing hair is actually my second career; I went to business school and had a corporate job in sales and marketing prior to doing hair. I've always had a passion for hair—and hair color—but was afraid to explore it. I saw a lot of my celebrity hairstylist friends' lives and was fascinated by them. It was scary making the change; it took a lot of work, time and dedication to get to my level, but I've loved every step of the way.
How has your marketing experience helped you in this business?
The principles that you learn in marketing apply directly to the beauty business and building a successful clientele. In school and in my corporate job they constantly talked about the five P's: Product, Price, Place, People and Promotion.
Product: This is the skills we learn. You have to provide something that people want, and you constantly need to evolve to stay on top of the latest trends so that people keep wanting your product. 
RELATED: Matrix Announces Destination 2018 in Orlando
Price: It's supply and demand. I used to charge very little when I started out doing hair in my kitchen, but that was OK because I was learning and I didn't have a lot of clients, so I needed to get people to see me. As my skills got better and my schedule got busier, I raised my prices.
Place: You can't charge super-high prices when you're working in your kitchen. The salon/environment needs to complement your work and the experience your clients want to have. Also, if you want to be a celebrity hairstylist, you need to live in LA/NYC/ London/Paris where the celebs live.
People: The staff that you surround yourself with. This is the front desk, assistants, everyone that makes your day successful and gives your clients the best experience.
Promotion: How people know what you do. I was an early adopter of technology and social media, which allowed me to grow my business exponentially. 
What are your male clients generally looking for in terms of color?
Most of the men I work with are looking for a very natural effect—gray blending/coverage, subtle highlights—so it doesn't look like they color their hair. But I also get the edgier guys who want bleached hair and vibrant fashion colors. I love working with both.
RELATED: Beauty Changes Lives Honors Matrix Co-Founders And Announces Scholarship
What inspires you?
Travel. I work in four different salons, so I get to meet people from around the world who are all super fashion-forward. I'm inspired by the pictures they bring me and the people I see on the streets. And I'm inspired by what the sun naturally does to the hair. I love being able to create believable hair color.
How do you give back to the industry?
I love education, creating videos and hands- on classes. Doing hair color comes effortlessly to me, and people are always so surprised by how quickly and effectively I work. So, I love teaching my techniques and seeing people elevate their careers as well as our industry.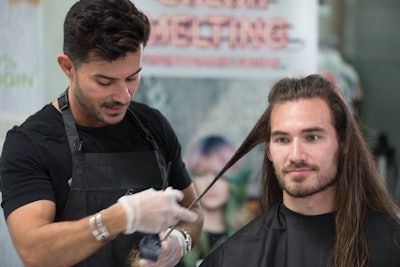 Are you a morning or night person?
Morning for sure. I'm usually up at 6 a.m.; that's when my mind is the most sharp and I have the most energy. Plus, I love to work out before I go to the salon.
What's your favorite food?
So many things, but probably baby back ribs—they're hard to resist.
What would surprise people about you?
I have a green thumb. I love gardening and can make anything grow!
Who are you listening to right now?
Katy Perry. I love my pop divas. 
[Images: Courtesy of Matrix]