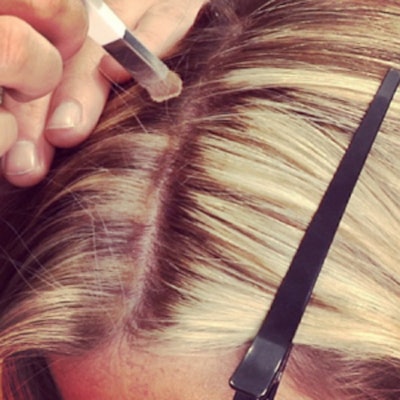 Knowing your roots in life is, by all accounts, a good thing. But showing your roots? ...Not so much!
With Color Wow Root Cover Up, you can disguise dreaded roots and regrowth quickly and easily—with no mess—for perfect results in under a minute.

Color Wow Root Cover Up not only camouflages dreaded grey roots but even covers dark regrowth instantly in lightened or highlighted hair. Lightening dark regrowth without use of peroxide is practically unheard of! That's where Color Wow comes in.
This unique, professional powder compound adheres to hair without being sticky or oily and without dulling or looking dry.  A water-resistant formula means the results last from shampoo to shampoo—but you can swim, sweat and sleep and the powder will stay in place.  Plus, each shade contains a variety of pigments and reflective particles to ensure a natural match with many different hair colors.

  • No more roots…ever!!!                                      • Apply to dry hair
  • Apply to dry hair                                               • Fast, easy, no mess
  • Breakthrough mineral powder technology         • 60 Application kit
  • Fast, easy, no mess

Usage: Start with dry/styled hair.  The enclosed dual-tipped brush lets you customize your Cover Up application.  Start with a small amount of powder and apply to roots/regrowth, starting at the scalp and working out.  Add more powder if necessary and repeat until roots disappear.  Remember, powder will stick to hair, but powder won't stick to powder, so don't over-apply.  Then apply to temples and any other grey hair as needed.
Awesome for retailing in your salon—she'll take home the touch-up powder to maintain her strands in between visits!
For more information, visit colorwowhair.com.
Check out these demo videos to see Color Wow Root Cover Up in action!